Cutting-edge technology with best-in-class consulting and design services provides planners with event solutions that are branded and uniquely curated for even the largest of conferences.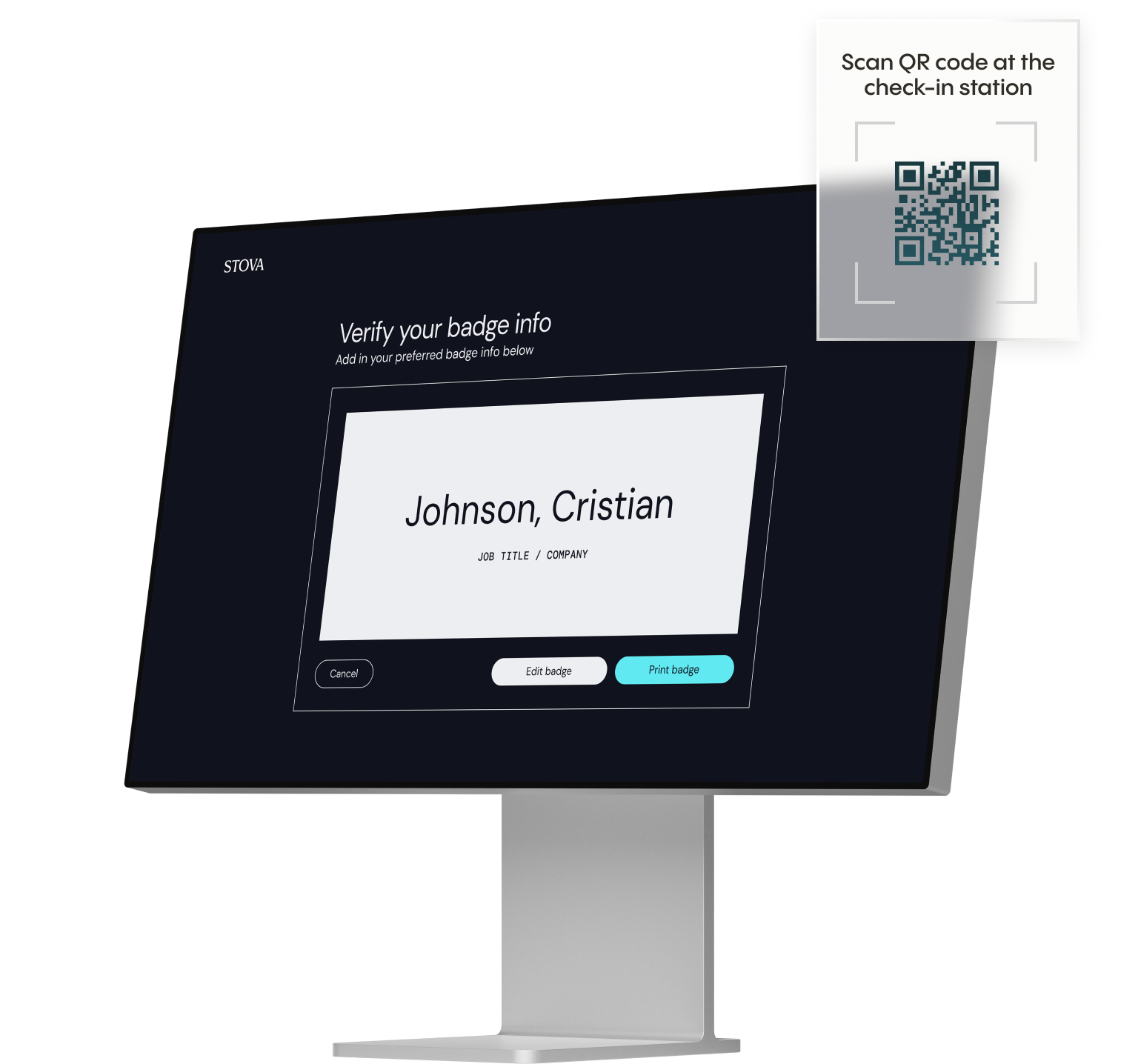 Planning for Every Size Event, Made Easier
Simplify the Planning Process
Simplify the event planning process with a suite of products that work together to streamline even the most complex event needs. With the power and flexibility global enterprises need and the scalability that event organizers love, your largest events can feel supported from beginning to end.
Create a Unified Brand Experience
No matter the format, your event will deliver a visual experience that meets the unique vision of your brand. Treat your largest conferences to an immersive event experience with brand activations throughout each touchpoint.
Integrate Data Across Events
Understand the true impact of your event strategy with our powerful data, analytics, and reporting tools. Support your hard work and prove your event success by knowing exactly what your attendees value so you can continue to create unforgettable event experiences.
Showcase Your Corporate Identity
Deliver a robust registration site that reflects your corporate identity and can easily accommodate your large-scale event.
Create Custom Workflows
From simple to complex, automate workflows and eliminate manual workarounds to increase productivity, enhance the attendee journey, and deliver curated content for your large conference and trade show.
Support Internal Teams
Stova's Managed Services provide 24/7 onsite support for your large conference needs to ensure a smooth event, no matter the attendee headcount.
Personalize the Attendee Journey
Deliver personalized recommendations to your audience powered by smart match technology from Stova's end-to-end technology services.
Integrate Reservations
With Venue Sourcing through Strategic Meetings Management, your hotel reservations, venue sourcing, and attendee registration needs integrate seamlessly into your event management tools.
Collect Fees
Securely collect payment from attendees and offer your attendees peace of mind. Your data is never sold or outsourced.
Integrate into Any Platform
Connect your registrations to your event platforms easily utilizing Stova's API capabilities. Bridge the gap between your attendee profiles and your current marketing automation software.
Build Bespoke Virtual and Onsite Events
Connect your large event audience through the power of a single event ecosystem and leverage the tools you need to effectively deliver your event from start to finish regardless of event type or location.
Customize Mobile Event Applications
Engage and delight your attendees with an intuitive mobile event app your large audiences will love.
Streamline Registration & Arrival Experiences
Stova technologies offer QR codes, RFID, and facial recognition solutions, built to fit your unique large-scale event registration needs. Notify attendees of check-in times and offer kiosks for self-check in to reduce wait times.
Excite Sponsors & Exhibitors
Exhibitor management tools make large-scale event management easy. Collect assets, assign tasks, and deliver results in one easy tool by Stova.
Connect Attendees
Bridge the onsite and virtual gap for large-scale, multi-format events with interactive tools. AI powered matchmaking connects virtual attendees to in-person attendees and offering one-on-one messaging and video chat. Don't forget the Social Wall and networking rooms!
Deliver Valuable Content, Multiple Ways
Offer attendees multiple ways to watch, including live, on-demand, simu-live, and hybrid. Create more opportunities to boost ROI by increasing dwell time and viewing solutions.
Enhance Your Large-Scale Event
Expand brand awareness, promote your meetings and events, and target the right audiences with robust marketing campaigns supported by smart technology.
Create Custom Websites
Stova's fully customizable registration websites ensure your attendee is informed and introduced to your brand from the get-go.
Find Qualified Leads with Email Marketing
Create branded marketing campaigns to reach the right attendee, every time. By integrating into your CRM, automate list management and eliminate manual workarounds.
Experience Interactive Technologies
From life push-notifications to the virtual platform and the onsite mobile event application, your attendees stay informed of session details, speaker lives, and scheduled meetings.
Event intelligence for every stage of your event.
Customize Reporting
Provide key performance metrics to stakeholders and sponsors, including totals per event, session, and downloads.
Create Dashboards Unique to You
Detailed data reports allow your team to drill down into attendee dwell time, viewership, and more, all viewable in an easy-to-view dashboard.
Whether your event is virtual, hybrid, or in-person, enhance your attendee's journey with an event ecosystem built for your audience. Ready to walk through Stova's event technology solutions? Schedule some time with us today.