Host Media Events with Ease
Whether you are hosting a screening, studio event, brand activation, conference, or other live & virtual event, Stova's bespoke suite of end-to-end solutions helps your company manage multiple events with ease and efficiency, while engaging consumers and creating brand awareness.
Deliver A Uniquely Branded Experience
Gain Visibility Across Event Platforms
From pre-event to post-event, ensure every touchpoint is designed to align with your branding. Create communication designed around your own unique brand that follows attendees across your event experience.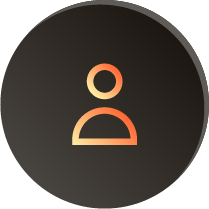 Create Brand Ambnassadors
Turn your attendees into your brand's best ambassadors with a variety of custom-branded attendee badge types in either plastic or paper that can be scanned via NFC, QR, BLE, or UHF technology.
Design Dynamic Brand Experiences
Reduce FOMO by creating a customizable mobile event app to inform and engage attendees, before, during & post-event. Deliver a tailored online presence your meetings and events deserve with an on-brand dynamic website.
Create Unforgettable Attendee Experiences
Give your attendees a hassle-free experience and provide them with the tools to connect with your brand, sponsors, exhibitors, and each other, no matter the size or format of your event.
Create Global Events with Ease
Deliver highly engaging virtual and hybrid experiences by live streaming your event across the globe. Enable attendees to become full participants without the barriers of travel expenses and language.
Deliver Meaningful Engagement Opportunities
Keep attendees engaged with your event with enhanced ARS tools, including live polling, surveys, gamification, and more.
Launch Lead Retrieval
Drive revenue and enhance engagement between attendees, exhibitors, and sponsors with Stova's digital lead capture tool, complete with integrated qualification surveys, notes, and chat.
Build Robust Reporting
Measure and analyze the number of meetings scheduled and completed and share important KPIs with the rest of your team using visual dashboards displaying essential metrics
Utilize Data to Make Strategic Decisions
Stova offers a wide variety of integrations that include marketing databases, travel management tools, and payment gateways to help your company more efficiently manage data.
Easily Track Event Performance
Maximize your event impact by measuring and tracking event performance against key benchmarks, such as how long an attendee visited a booth or how many people registered, and ROI goals.
Streamline the Planning Process
Reduce manual work, such as importing and exporting spreadsheets, and utilize Stova's API that pushes and pulls data from our platform to your CRM and marketing automation databases featuring integrations with Salesforce and Marketo.
Access Meaningful Data
Understand which sessions, exhibitors, sponsors, speakers, and more had the greatest impact on your attendees in order to make strategic improvements to your next event.
Harness High-Level Event Security
Stova has documented policies on how we keep your data safe and utilizes state-of-the-art practices on data management, privacy, and security. Stova proactively offers tools like data purge and data queries to help ease the burden on an organization's entire ecosystem and workflow.
Gain Control Over Meeting Spend
Place your focus on compliance and avoiding costs, not consuming your time with managing meetings with spreadsheets.
Easily Approve Tasks
Tailor the approval workflow to support travel and meetings policies to effectively manage risk, reduce costs, and drive efficiencies.
Reduce Missed Opportunities
Provide increased visibility into meeting activity company-wide through venue sourcing and the enterprise calendar.
Maintain Goal Completion
Centralize and align your meeting objectives with the overall goals of the company through strategic insights from SMM tools.
Enable Seamless Task Management
Increase alignment across sales, marketing, and service by relying on one seamless solution to track, understand, and influence your lead's engagement with your virtual or onsite event.
Whether your event is virtual, hybrid, or in-person, enhance your attendee's journey with an event ecosystem built for your audience. Ready to walk through Stova's event technology solutions? Schedule some time with us today.