Event Technology for Agencies & Third Parties
From creating experiences and dedicating your time to clients, managing events as an agency has its own set of processes. Stova helps agencies mediate through their planning challenges, so that they can delight their clients.
Why Agencies Are Partnering with Stova
An end-to-end solution with Stova automates several key planning processes and seamlessly shares data in between tools.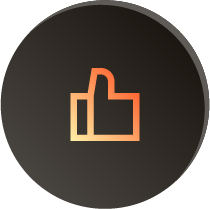 From self-service check-in options to session tracking, plan events for clients that put technology at the forefront and enhance the attendee journey.
Virtual & Hybrid Solutions
Save time and enjoy the flexibility of a fully integrated virtual event platform. Plan, promote, analyze, and execute all your virtual, hybrid and in-person events.
Easily access reporting that not only showcases individual event success to clients but can give you the data points needed to attract new ones.
Turnkey Solutions for You and Your Clients
Access One, Powerful Event Platform
Leverage the power of one integrated platform to manage both virtual and in-person events or hybrid events from start to finish.
Build Your Unique Brand
Deliver a fully branded experience with Stova's white labeling, URL masking, and custom login pages on the registration module.
Launch Engagement Strategies
Whether it's a few or a few thousand, attendees can exchange ideas and join the conversation from anywhere in the world with features including live streaming, watching on-demand, and community moderation.
Deliver Robust Lead Retrieval Options
Help clients reach their most valuable leads with a simple, yet robust digital lead capture solution that enables sponsors and exhibitors to connect with event leads face-to-face and convert them into qualified opportunities. Leverage one unified platform to prove event value to exhibitors, sponsors, and attendees.
Deliver an Engaging Onsite Experience For Your Clients
Stova's dedicated developers and creative technologists have created a wide variety of high-tech onsite solutions that facilitate engagement, networking, and connection between attendees that boost overall event efficiency.
Deliver a Custom Mobile App
Get your client's attendees talking when you create a customized mobile event app. Attendees have the ability to view their personal agendas, read speaker bios, message each other, make in-app purchases, and much more.
Build a Brand Ambassador Program
Make your client's attendees brand ambassadors with our variety of branded badges in either plastic or paper card stock that can be scanned via NFC, QR, BLE, or UHF technology.
Launch Enhanced Check-In Systems
Speed up check-in with our standard check-in tablets and computers, and various other formats such as remote carts and do-it-yourself boxes, like BadgeNow.
Manage Access Across Platforms
Regulate attendee access to manage attendee traffic flows and ensure event efficiency using a variety of hardware methods such as tap n' go pods, tabletop readers, or handheld devices.
Create Robust Event Reports
Show your clients the impact their events have on ROI by analyzing and tracking engagement between attendees, exhibitors, and sponsors with lead retrieval solutions.
Stova's experienced professionals will help you expedite the setup process, integrate all tools and integrations, and assist onsite setup and maintenance ensuring your clients are setup for success.
Offer Custom Registration Solutions
Customized registration and mobile app builds, and assisted onsite support specialists with check-in & badging, lead retrieval, and access control.
Connect with 24/7 Event Support
Dedicated support teams provide clients and exhibitors with 24/7 support, anywhere in the world, on any Stova product or service.
Work With An Experienced Team
Experienced event strategy consultants deliver valuable data and analytics that will help support event goals and drive future decision-making
Whether your event is virtual, hybrid, or in-person, enhance your attendee's journey with an event ecosystem built for your audience. Ready to walk through Stova's event technology solutions? Schedule some time with us today.