Analytics & Reporting for Deeper Insights
Execute events more efficiently by understanding the true impact of your brand strategy with Stova's powerful data, event management analytics, and reporting tools.
Event Intelligence for Your Entire Event Ecosystem
Gain a deeper understanding of the data touchpoints that will help you drive consistent performance from your event investments.
Turn your ideal attendees into excited and motivated brand ambassadors who will help build the value of your brand.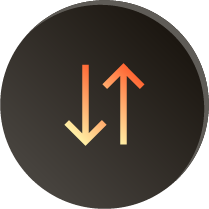 Stova's budgeting tools integrate into your current technology stacks to track spend, analyze global data, and stay on track of event goals.
Amplify Event ROI Potential
Stova's event management analytics and reporting capabilities allow you to see in real-time which sessions, exhibitors, and more are attracting and engaging your attendees the most.
Tell the Story of Your Events
Collect valuable data for a deeper understanding of your audience. Map the attendee journey through multiple data touchpoints to create a true picture of your event's ROI, then export and compare reports.
Explore Event Success through Powerful Data
Drive event success using your event data to give you greater insights into every detail, from registration data, live and virtual session details, email marketing data, and more. Easy-to-read reports and visual BI analytics allow you to not only get the data you need, but also understand how to interpret the data for a more successful event next time.
Uncover the Value of Your Events
Get drill-down data on every attendee at your event, or just the key players. See where they went, how long they were there, and the content they consumed with Stova's event management analytics.
Bridge the Online and Onsite Attendee Journeys
Synthesize data collected from the mobile app and onsite solutions and bridge those data points with Stova's bespoke virtual event platform to better understand which sessions, exhibitors, sponsors, speakers, and more, had the greatest impact on your client's attendees.
Visualize Attendee Behaviors
Analyze your attendees' digital journey via Google Analytics to understand where your attendees and visitors are engaging across digital assets.
Deliver Event ROI
Simplify Data Sharing & Analysis
Streamline your event management analytics by integrating your valuable data into Stova's event reporting plaform.
Align Workflows and Internal Teams
Create complete attendee and customer profiles by integrating event and travel data into your customer and prospect records in your CRM and marketing databases.
Reduce Manual Input
Automate your lead conversion workflows and seamlessly sync event data and leads to your existing CRM or marketing automation systems to prove how your events impact sales.
Deliver Valuable Data Across Teams
Increase alignment across sales, marketing, and service by relying on one seamless solution to track, understand, and influence your lead's engagement with your virtual or hybrid event.
Integrate Logically
Connect and link your ERP, association management, travel, and other data integrations seamlessly.
Secure Payments and Processes
Collect registration fees, in-app purchases, and more with over 60 payment gateway integration options.
Complete Your Event Ecosystem
Stova's open API through our robust event ecosystem enables you to push and pull data from your databases into any of your existing event software tools.
Measure & Improve Event Performance
With an ocean of insights to reveal, we'll help you collect, measure and confidently report your event's value to stakeholders.
Track & Analyze Event Data with Key Insights
Conduct email campaigns throughout your event process and track your KPI's, such as open rate, click-through, and conversion.
Engage and Deliver Seamless Experiences
With Stova's survey and polls builder, you will be able to gather insights from pre-event survey data to design your event and post-event data to influence future event content and design.
Adjust Events with Data in Real-Time
Segment data by audiences to see who is most or least engaged, and take action by applying efforts where needed.
Combine Data into One Ecosystem
Track and centralize all activity from your leads in one system to prevent discrepancies with information that would diminish data integrity.
Drive ROI
Utilize online and offline event data to learn where your event is earning you revenue and where you can cut costs to drive a better ROI in the future.
Collect Feedback
Gather attendee feedback and factor their responses into their lead or customer profile, allowing you to send offers based on their preferences.
Whether your event is virtual, hybrid, or in-person, enhance your attendee's journey with an event ecosystem built for your audience. Ready to walk through Stova's event technology solutions? Schedule some time with us today.
Thought Leadership from the Event Professionals