Deliver ROI for Field Marketing Programs
Connect directly with your attendees, introduce captivating, branded experiences, discover new revenue streams, and measure the impact your field marketing initiatives have on your organization's bottom line.
Plan and Deliver Engaging and Repeatable Field Event Experiences
Develop Growth Strategies
Introduce new revenue streams for your organization and partners with onsite lead capturing and additional sponsorship opportunities through the mobile app, badging and more.
Forget about siloed event and marketing data. Leverage registration and marketing tools to effectively promote your event to the right segments and attract more qualified leads.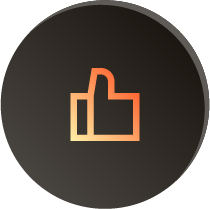 Get complete insight into the performance of your field marketing activities. Giving you the data you need to prove the value of your event to all stakeholders with confidence.
Register Attendees in Any Environment
Give your attendees an enhanced registration and onsite check-in experience.
Protect Audience Data
Deliver a secure and mobile-responsive event registration experience that fully aligns with your organization's brand identity.
Promote Events with a Touch of a Button
Effectively promote your virtual, hybrid, or onsite field marketing event by leveraging our website builder and email marketing tools.
Check-In Onsite
Offer several check-in options, including QR code scanning, tablet self-check-in, mobile check-in carts, and remote check-in that all seamlessly integrate into your marketing automation software.
Brand Consistently
Ensure branding in consistent with our variety of badge options in either plastic or paper card stock that are scannable via NFC, BLE, or UHF technology.
Increase Lead Quality & Improve Conversion Rates
Gain visibility into your events with Stova's robust event reporting solutions.
Grow Your Events
Utilize event insights to determine where you can improve event and demand generation performance. Create a more personalize experience for your field marketing programs.
Obtain Smart Feedback
Gather attendee feedback through surveys, Q&A, polling, and responsive chats throughout your field event. Factor these data points into their lead profiles and then send personalized offers based on their unique preferences.
Improve Marketing & Sales Performance
Understanding which event themes, session topics, sponsors, speakers, and more, had the greatest impact on your audience's experiences puts you in the driver's seat of your future events.
Optimize the Attendee Journey
Use this high-intent data to segment and personalize your organization's digital content streams and sales messaging.
Learn from Your Attendee
Discover which of your field event initiatives are earning you revenue and where you can further cut down on expenses to drive ROI.
Reduce Manual Workarounds
Automate your workflows. Import and export spreadsheets by directly pushing event data into your CRM and marketing automation software, such as Salesforce, Marketo, and Hubspot.
Whether your event is virtual, hybrid, or in-person, enhance your attendee's journey with an event ecosystem built for your audience. Ready to walk through Stova's event technology solutions? Schedule some time with us today.