Create Epic Attendee Experiences
Deliver a superior onsite and virtual experience that engages attendees, sponsors, and exhibitors, and promotes attendee and sponsor networking.​
Engage Your Attendees at Every Step of the Event Journey
Create a lasting first impression and increase attendee engagement from the get-go. Stova's complete event ecosystem integrates seamlessly, from event conception to post-event analysis, to keep your attendees informed every step of the way.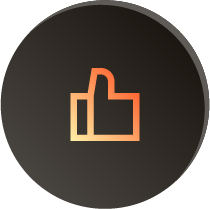 Share vital information to your attendees before the event even starts. Build brand visibility by building brand trust with your audience. Your attendees are your community – answer important questions on your event website and encourage shares across platforms.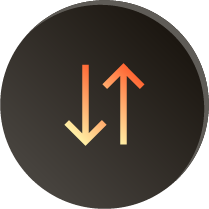 Deliver on your first impression with a fully integrated event ecosystem that delivers your unique event's goals, whether virtual or onsite, and engages attendees no matter the size of your event.
Maximize Event Engagement
Enjoy the flexibility of a fully integrated event networking technology platform and mobile application and make the most out of every interaction: from prospect to customer. Attract and engage attendees at every step of the event journey.
Discover Solutions for Every Step of the Event Journey
From email marketing, event registration, attendee surveys, and more, our event management solutions cover every step of the event journey.
Deliver Seamless Registration
Offer mobile-responsive on brand registration site that includes registration categories that resonate with your attendees, exhibitors, and sponsors.
Offer Mobile App Capabilities
Inform and engage attendees with a mobile event app that give your attendees access to view their personal agendas, read speaker bios, message one another, make in-app purchases, and much more.
Gain Event Visibility
Create a tailored online presence with a dynamic event website that fully aligns with your brand and resonates with your attendees, exhibitors, and sponsors.
Expand Brand Awareness
Promote your meetings and events and target the right audiences by creating email marketing campaigns.
Modernize Networking with AI
Our event networking technology solutions help businesses of every size build quality relationships with key prospects and turn event leads into highly qualified opportunities.
Inform and Engage
With powerful mobile event apps, attendees can view their personal agendas, read speaker bios, message one another, make in-app purchases, and much more.
Scale Communications
Capture important qualification data with integrated qualification surveys, notes, and chat all in one digital lead retrieval tool with one-on-one calling capabilities.
Monitor Session Attendance
Gather face-to-face interaction data with Stova's onsite solutions and badge scanning. Choose from a variety of hardware and lead retrieval devices with our Pro and Enterprise solutions.
Gain Valuable Insights
Discover event performance and see how your events perform against your benchmarks by passing data seamlessly from Google Analytics, HubSpot, Salesforce, and Marketo, and more.
Increase Efficiencies
Decrease lines at attendee check-in with our variety of badges and hardware, which include tap and go, tabletop readers, and handheld devices.
Access Features that Attract & Engage
Increase traffic to key spaces within your event and incentivize your audience to stay engaged with Stova's event networking technology and engagement features.
Reward Engagements
Award points on virtual leaderboards for attendees who complete specific tasks within your event. Reward attendees for viewing a video On-Demand, attending a live session, finding an "easter egg" in a Scavenger Hunt game, or downloading a brochure. Then, offer prizes to attendees with the most points.
Obtain Feedback
Ask for feedback with surveys, polls, and Q&A in real time. Use polls during live presentations to engage and excite your attendees both virtual and onsite.
Connect Attendees
Connect with like-minded individuals who share your interests and access content curated just to your taste with AI powered matchmaking.
Offer Content Variation
Pre-record your content with simu-live sessions and broadcast at your preferred time, encouraging interaction between your presenters and their live audience.
Bridge the Attendee & Exhibitor Gap
Seamlessly connect with event attendees and exhibitors through one-on-one online conferencing to start or continue individual networking.
Build Social Networks
Connect with event attendees through community-rich features like the Social Wall and Photobooth.
Network Easier
Choose your topic of interest and join groups of like-minded individuals around popular conversations.
Whether your event is virtual, hybrid, or in-person, enhance your attendee's journey with an event ecosystem built for your audience. Ready to walk through Stova's event technology solutions? Schedule some time with us today.
Thought Leadership from the Event Professionals