Unlock the Power of Next-Generation Registration
Stova's intuitive event registration technology platform is secure, easy-to-use, and highly customizable. With Pro and Enterprise solutions, our Registration Platform is tailor-built to meet the demands of events of any type, size, and complexity.
Registration That Enhances the Attendee Experience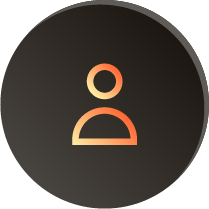 Create custom workflows by attendee type to personalize the registration experience. Pre-loaded data for attendee categories will share the right content with the right people.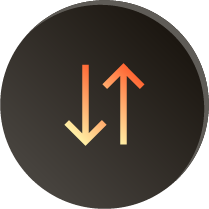 Drive and increase attendance with an intuitive online registration system. Integrate with your website and offer targeted emails to build event buzz.
View real-time event performance via powerful reporting. Understand what is driving registration. Integrate with CRM and Marketing Automation Systems to dive deeper.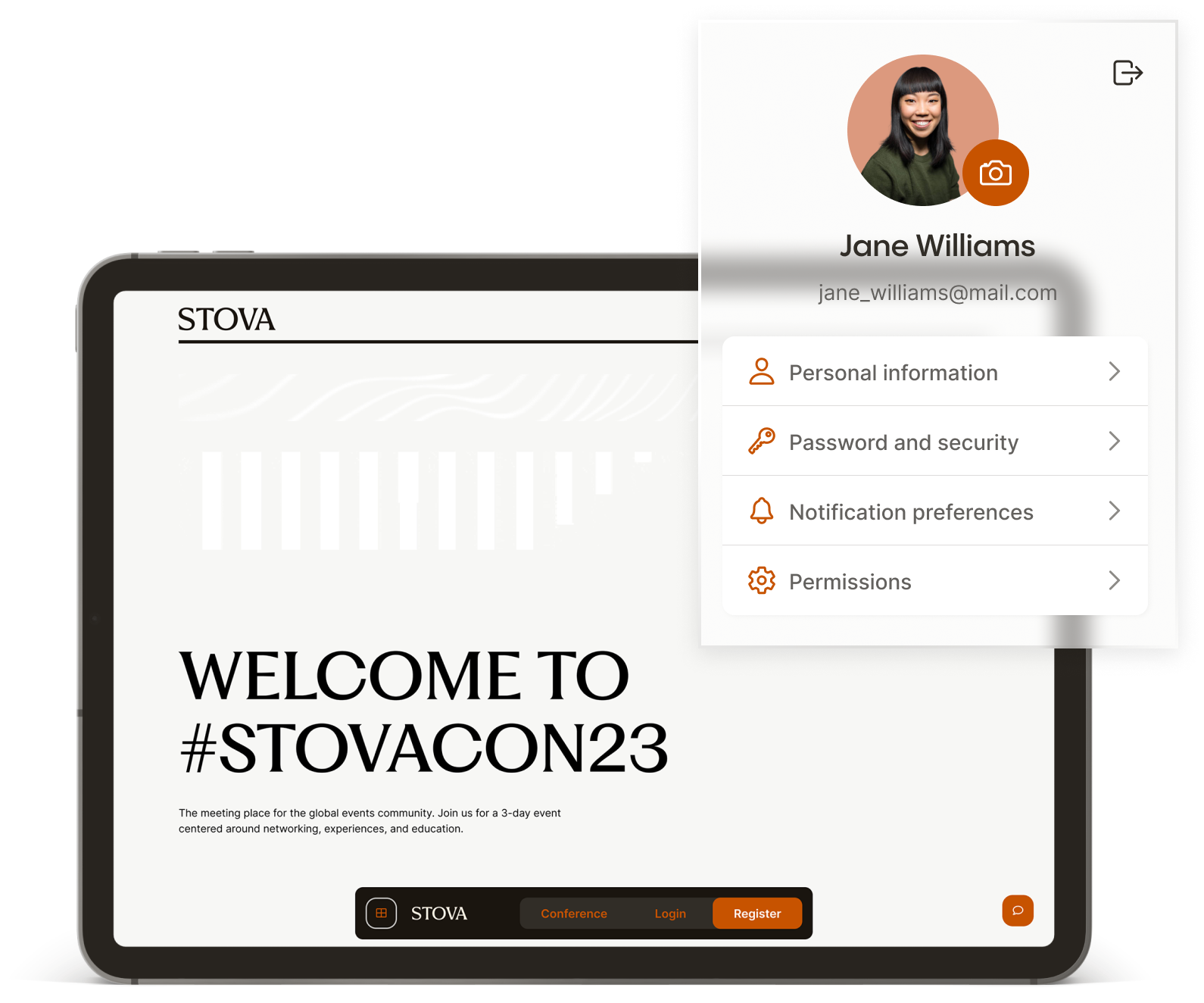 Custom Event Registration Websites for Every Meeting
No matter your event's size, format, or your budget, Stova's event registration technology delivers cohesive solutions to enhance the attendee journey.
Brand Registration Websites Your Way
Create a fully branded registration page to suit your organization.
Utilize Built-in Themes
Set up account-level themes to ensure that each user is using your correct branding without starting from scratch.
Custom Build or Template Styling
Put your registration website live seamlessly with one of Stova's multiple registration templates. Need something more complex? Use custom CSS styling.
Bring Registration to Mobile Users
Mobile-friendly registration pages make it easy for attendees to sign up on any device.
Duplicate Registration Pages for the Next Event
Clone pages with the click of a button for your episodic events.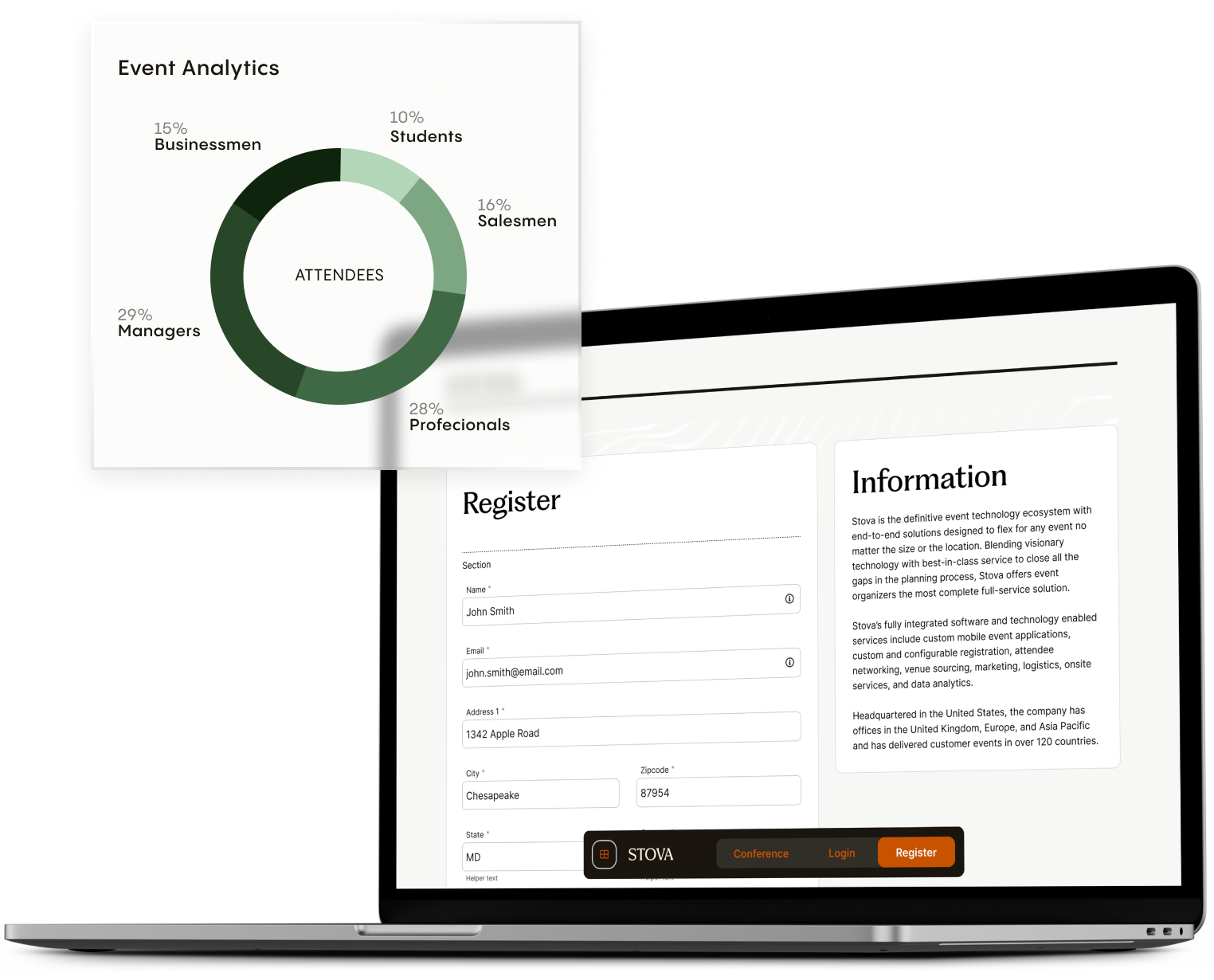 Offer Flexibility for Any Event Type
Kick off your event the right way with flexible solutions and capabilities built for your event with your unique event goals in mind.
Unify Design for Every Format
Create a seamless and consistent attendee experience for all virtual, hybrid, or in-person events.
Create Attendee Tracks from Simple to Complex
Create multi-track events to manage different attendee categories.
Integrate Seamlessly
Effortlessly create different workflows per attendee category.
Sync Agendas into Stova's Event Ecosystem or Third Party Integrations
Easily sync your agenda with speakers, room assignments, and other details into Stova's event ecosystem or your current third-party software.
Engage Your Audience
Align your attendee registration categories to email campaign mailing lists.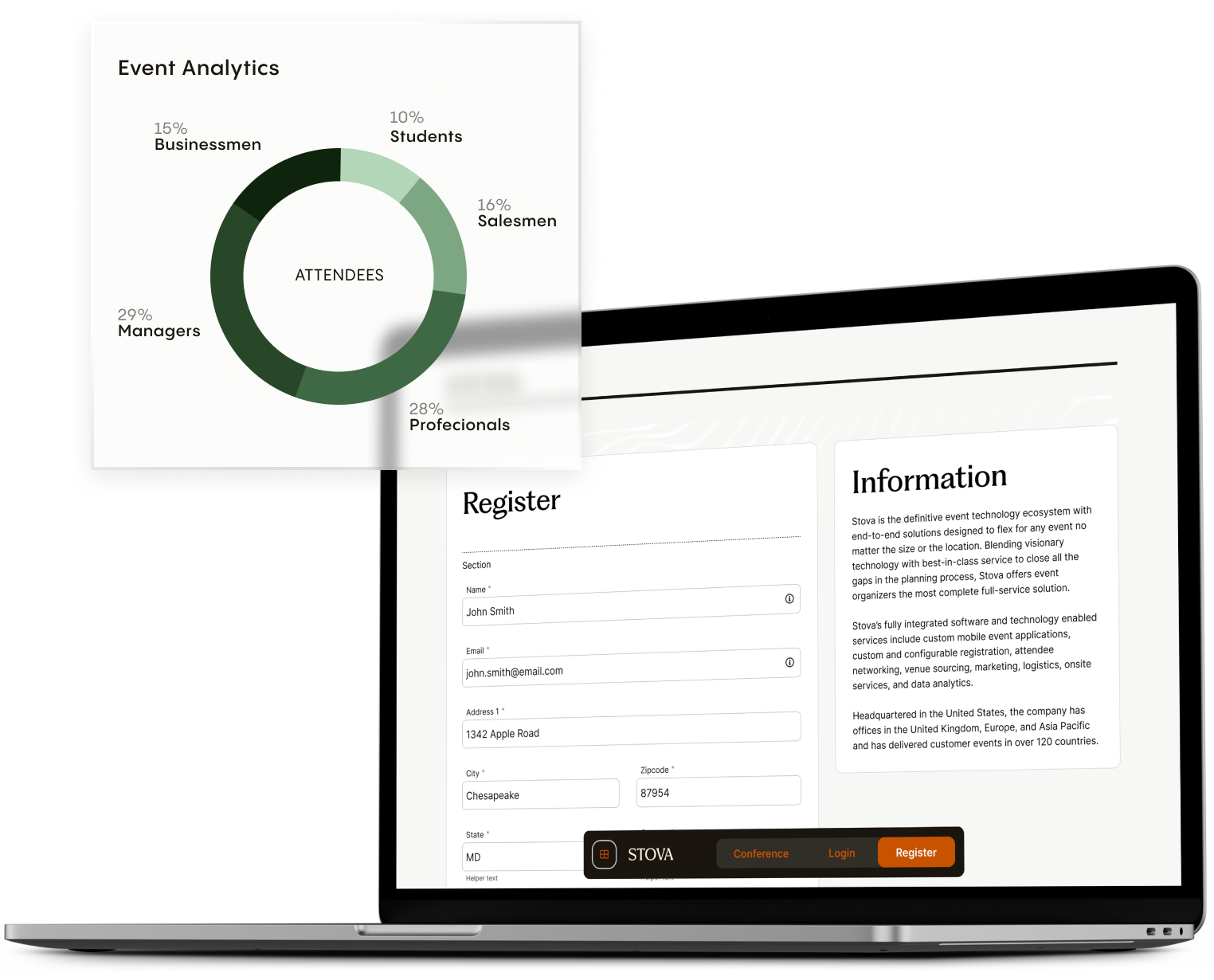 Complete Registration with an End-to-end Solution
Stova's event registration technology integrates seamlessly with your onsite, virtual, and hybrid event registration websites to reduce manual workflows and reduce risk.
Delight Attendees with Badging Made Easy
Create custom event badges from attendee info with the registration tool. With out-of-the-box solutions for simple events, to bespoke registration options for your large-scale, complex events.
Secure Audience Payment Options
Integrations with multiple payment gateways allow you to collect event fees from over 40 global currencies.
Manage Hotels and Venues
Offer multiple travel, hotel, and room sharing options with detailed reports.
Integrate with your Current Event Technology Stack
Connect your registration page with your event website, email marketing campaigns, surveys, and more with Stova's complete event management solution.
Report & Analyze Data
Push attendee registration data to your marketing automation databases or CRM.
At Stova we are more than your technology vendor, we are your partner. Our team of experienced event professionals and creative technologists will help guide you through every step of your meetings and events, no matter the format or size.
Stova's Managed Services team is available onsite and virtually to help throughout the event journey. They can help build custom event registration websites and invitations to align with your organization's branding, troubleshoot any issues that may arise, and analyze the event data in real time. Our dedicated training programs are specified and configured to what your organization needs when it needs them.
Our event strategy consultants are here for you every step of the way.
Whether your event is virtual, hybrid, or in-person, enhance your attendee's journey with an event ecosystem built for your audience. Ready to walk through Stova's event technology solutions? Schedule some time with us today.
Thought Leadership from the Event Professionals