Robust Events for Financial Services
Stova's event management solutions are robust and flexible enough to meet all your organization's needs from internal meetings to your most complex user conferences. Our solutions provide your teams with the tools and insights needed to scale your meetings and events both in-person and virtually, backed by the data security and privacy your institution needs.
Full-Service Event Management for Financial Organizations
Build Your Event with Confidence
Stova's event ecosystem streamlines your virtual and hybrid event by delivering bespoke solutions built with your unique goals in mind.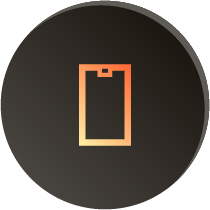 Access Robust Onsite Technology
Create a safe and positive first impression for your attendees as soon as they step onsite with our fully integrated, contactless, easy-to-use check-in and badging solutions.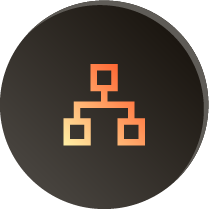 Connect with The Leads That Matter Most
Stova's bespoke lead retrieval solutions integrate seamlessly with your current event technology stack and with Stova's event ecosystem.
Build a Better Brand Experience
Stova eliminates the hassle of point solutions by providing users with an end-to-end event management platform to plan, promote, execute, and analyze in-person, virtual and hybrid events.
Build your Ideal Communication Plan
Create communication designed around your own unique brand that follows attendees from pre-event to post-event.
Market Your Event with Ease
Create mobile-responsive registration, event websites, event apps, and email marketing campaigns that fully align with your brand and resonate with your attendees, exhibitors, and sponsors.
Create Brand Ambassadors
Turn your attendees into your brand's best ambassadors with a variety of custom-branded attendee badge types in either plastic or paper that can be scanned via NFC, QR, BLE, or UHF technology.
Understand your Event's Impact
Capture essential attendee feedback before, during, and post-event to gain more insights into what sessions, exhibitors, sponsors, speakers, and more had the greatest impact on your attendees.
Access Maximum Event Security
Stova has documented policies and state-of-the-art practices on data management, privacy, and security, and proactively offers tools like data purging and data queries to help ease the burden on an organization's entire ecosystem and workflow.
Onsite, Virtual, and Hybrid Solutions Built for You
Stova's fully integrated virtual and hybrid event platform, deliver unforgettable experiences to your audience, no matter the size or format.
Go Global with Ease
Deliver highly engaging virtual and hybrid experiences by live streaming your event across the globe. Enable attendees to become full participants without the barriers of travel expenses and language.
Capture Valuable Leads
Scale communications with prospects in an authentic 1:1 setting and capture all important qualification data utilizing Stova's Digital Lead Capture tool.
Build your Virtual Ecosystem
Enhance attendee networking and bring presentations to life to make remote attendees feel like they're part of the conversation by sharing relevant digital collaterals such as PDFs, eBooks, and guides all in one solution, through the event platform or a dedicated onsite mobile application.
Deliver Robust Reports
Measure and analyze the number of meetings scheduled and completed and share important KPIs with the rest of your team using visual dashboards displaying essential metrics.
Create Remarkable Events at Scale
Simplify the event planning and free up your workflow to achieve predictable and measurable results, so you can be a better, more productive event planner.
Deliver Streamlined Event Management
Keep all teams and stakeholders on the same page with project and resource management tools that keep moving pieces in order and hold teams accountable.
Access Robust Seating Assignment Tools
Design seating, booth, and room arrangements aligned to the specifications of your event to help you accomplish your organization's event goals.
Simplify the Budgeting Process
Provide visibility into your event's budget, easily manage expenses, and discover new opportunities to save money.
Book Venues with Ease
Simplify the process of booking venues and deliver visibility into total meeting spend with strategic venue sourcing that enables you to send eRFPs and complete bids fast!
Contact Support 24/7
Dedicated support teams provide clients and exhibitors with 24/7 support, anywhere in the world, on any Stova product or service.
Deliver Lasting Business Relationships
With interest-based matchmaking utilizing AI and machine learning, give attendees the tools to connect and build lasting business relationships.
Drive Valuable Connections
Capture critical information during registration from your attendees and exhibitors that can be leveraged to create affinities between attendees that drive valuable connections.
Deliver AI-Driven Matchmaking
Intelligently suggest the most impactful and valuable face-to-face meetings to each attendee and exhibitor based on criteria including availability, interests, profile, and more.
Provide a Unified Mobile App Experience
Maximize networking and engagement by providing attendees with the best mobile event app experience that will inform and engage attendees at every phase of your event.
Access Custom Reporting
Measure and analyze the number of meetings scheduled and completed and share important KPIs with the rest of your team using visual dashboards displaying essential metrics.
Whether your event is virtual, hybrid, or in-person, enhance your attendee's journey with an event ecosystem built for your audience. Ready to walk through Stova's event technology solutions? Schedule some time with us today.