Campaigns Built to Activate Your Epic
Event marketing technology helps grow and engage your audience leading up to your event, no matter the format or size.
Event Marketing Solutions That Drive Results
Create Brandable Event Websites

Make a long-lasting first impression with brandable event websites, no matter the size, frequency, or format.
Automate Workflows and Email Marketing

Create branded email templates that integrate into your current CRM software to deliver advanced event insights and make informed decisions.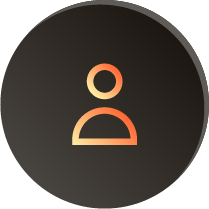 Engage Attendees with Networking

Your event ecosystem combines pre, during, and post-event networking into an engaging environment for your audience.
Create Epic Event Websites
Attract and target the right audience with branded registration websites built to convert qualified attendees using the right event marketing technology.
Showcase Your Event
Import CSS or HTML to create a custom branded website to showcase your event.
Find the Solution Best for You
Use a pre-existing template or create your own branded template and reuse it for multiple events with Pro or Enterprise solutions.
Explore Data-Rich Environments
Build content-rich and SEO-optimized websites that integrate with Google Analytics.
Integrate Session Agendas Seamlessly
Automatically integrate your agenda, speakers, sessions, and other event information into your event website.
Streamline the Attendee Journey
Eliminate the need for point solutions and manual spreadsheets with one, complete event marketing solution.
Build Flawless Email Marketing
With highly-customizable email marketing, you're in the driver's seat. Event marketing technology builds scalable campaigns to reduce manual input and put time back on your calendar.
Customize Emails
Design beautiful, customized emails that best suit your brand with auto-populated event and attendee information.
Send Targeted Content
Send targeted emails and understand attendee interaction with email content.
Gain Valuable, Interactive Insights
Deliver email reminders in the days and weeks leading up to your events.
Deliver Results
Analyze email campaign impact and success by tracking open, click-through, and conversion rates.
Enhance Attendee Engagement & Networking
Build scalable campaigns that capture the attention of your attendees, sponsors, and stakeholders with event marketing technology.
Attract Attendees
Attract more attendees with user-friendly promotional tools that deliver powerful data to help influence current and future decision-making.
Engage Attendees
Deliver a seamless and personalized experience with interactive sessions for virtual and mobile applications like polling, chat boxes, quizzes, Q&A's, and surveys that bring presentations to life and make remote attendees feel like they're part of the conversation.
Satisfy Attendees
Scale communications with prospects in a one-on-one setting and capture all the important qualitative and quantitative feedback to effectively gauge attendee satisfaction.
Integrate Seamlessly
Gain valuable insights by integrating data from Google Analytics, HubSpot, Salesforce, Marketo, and more.
Whether your event is virtual, hybrid, or in-person, enhance your attendee's journey with an event ecosystem built for your audience. Ready to walk through Stova's event technology solutions? Schedule some time with us today.
Thought Leadership from the Event Professionals