Inspire Teams, Elevate Sales & Revenue Kickoffs
Inspire your internal teams with an end-to-end solution designed to excite, educate, and motivate your employees and kick off the fiscal year.
Bring Your Teams Together
Manage your SKO and RKOs success by streamlining logistics with one end-to-end event technology solution, allowing you to spend more time with your internal teams.
Optimize event touchpoints and connect teams with Stova's suite of solutions that help engage with your internal teams and increase employee morale.
Better identify your full meeting spend and return with real-time reporting that can easily be shared with stakeholders.
Whether your sales team joins virtually or in person, unite everyone under one holistic experience, no matter the size of your internal teams.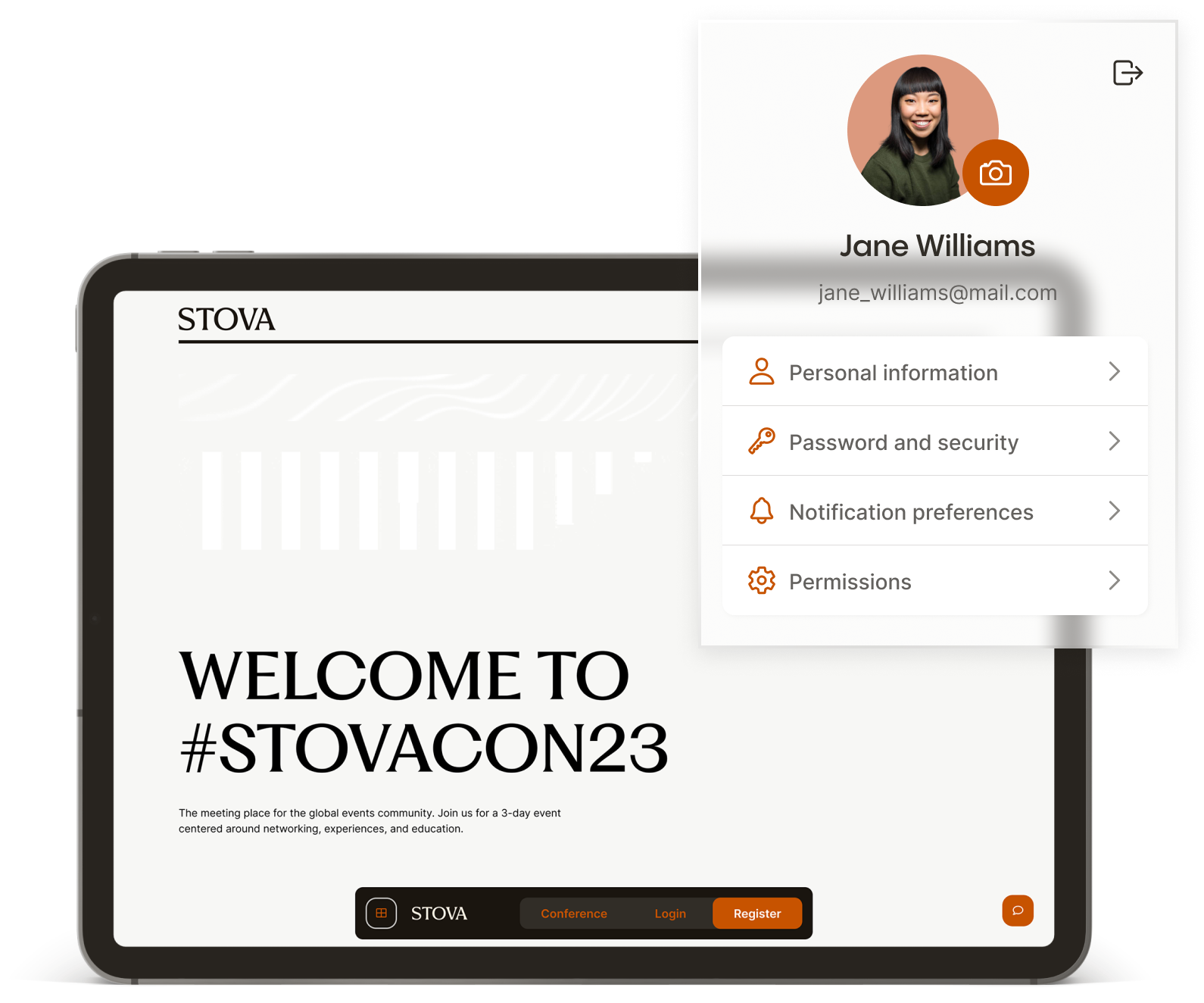 Infuse your brand into your meetings and events and maintain consistency throughout all your event touchpoints. Make your internal teams your biggest cheerleaders and set them up for success.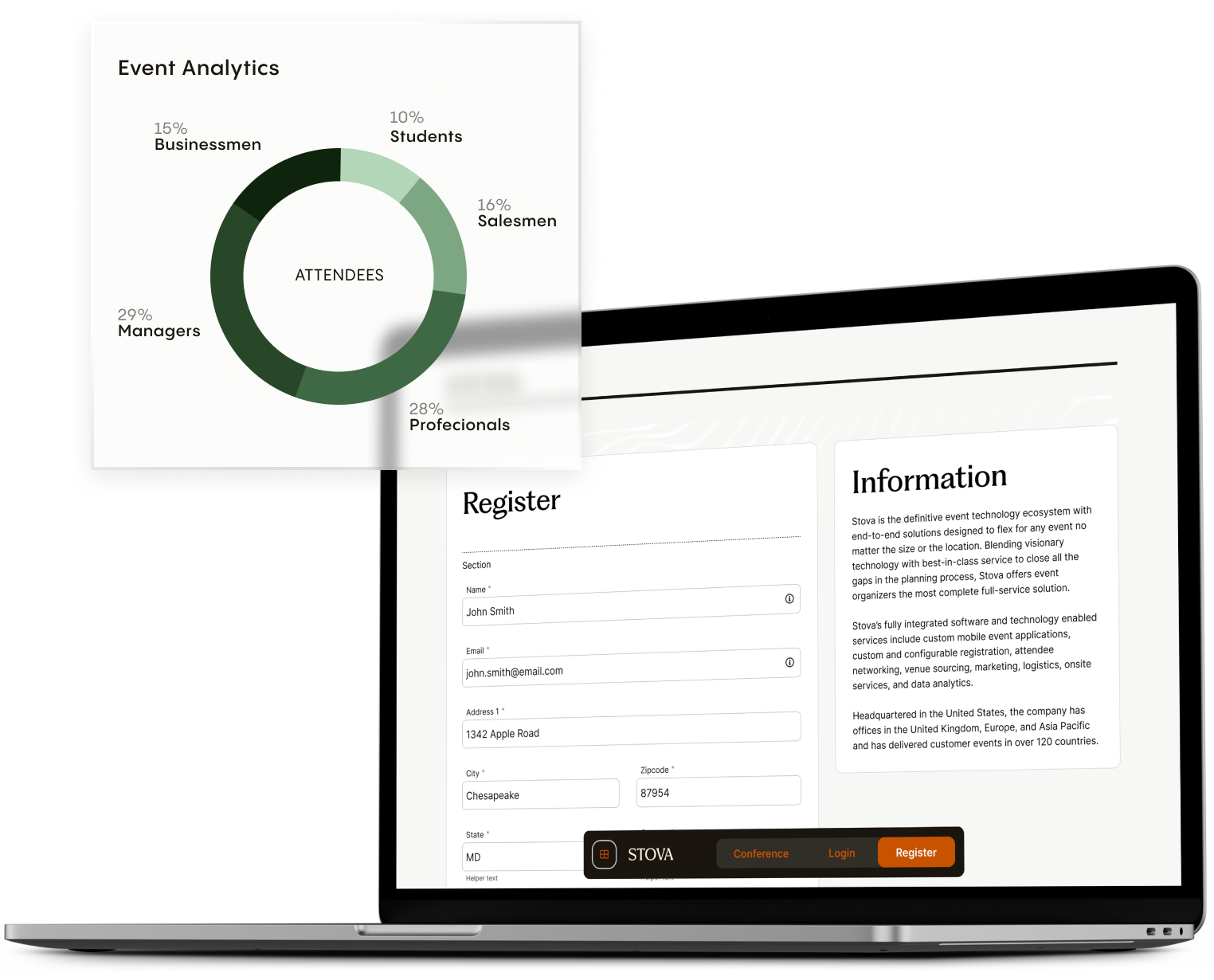 Control Logistics, Seamlessly
Align your internal meetings, conferences, and events. Share the overall goals of the company through strategic insights and oversight gained from SMM Tools.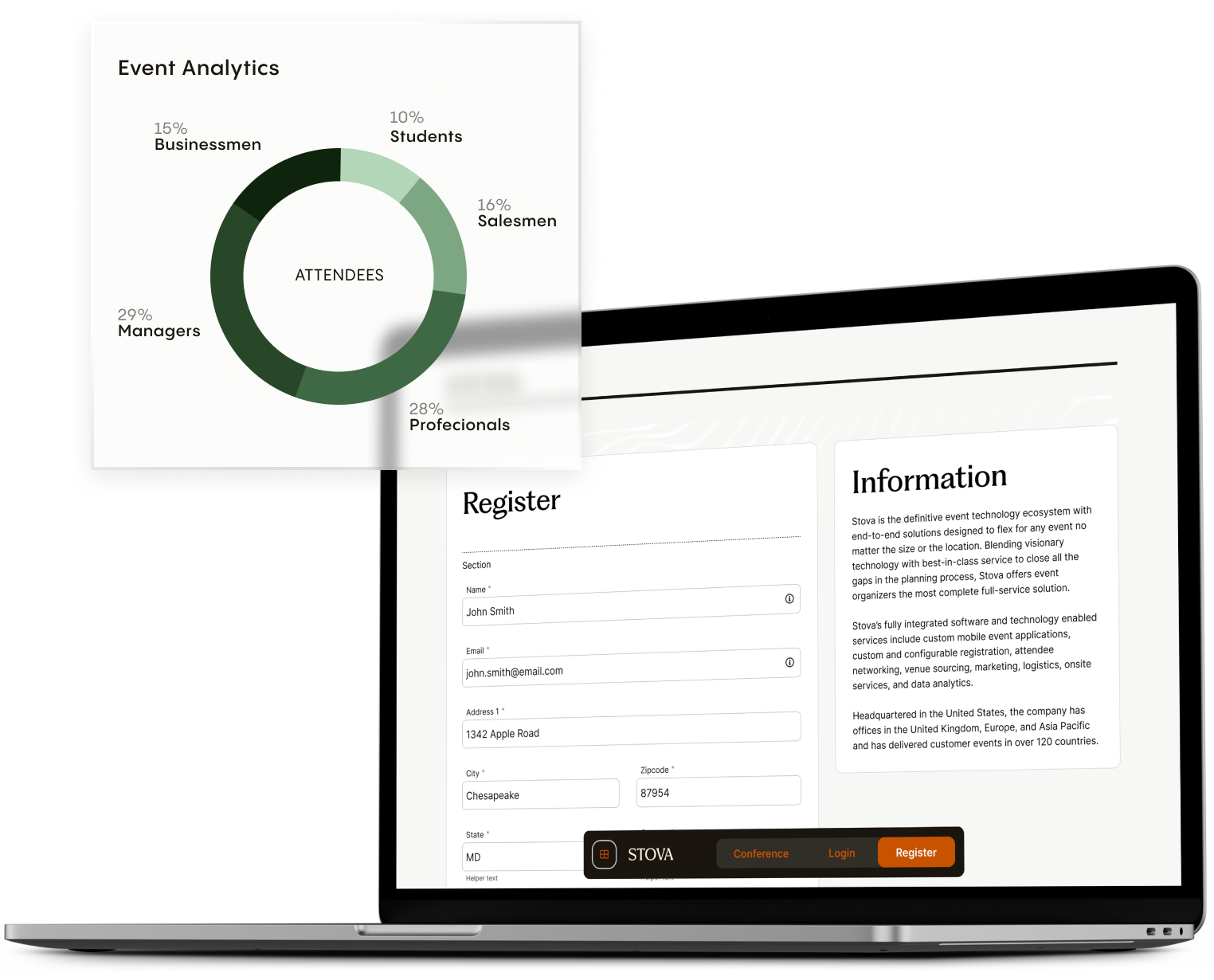 Enhance the Attendee Journey
Share your organizational wins by highlighting team members, gamifying the event, and connecting your organization to each other, whether locally or globally. Encourage one-on-one video calling with like-minded individuals and break-out rooms for topic-based discussion, bringing your teams together, near and far.
Drive Decisions with Data
Achieve your company objectives, KPI goals, and spending allocations by analyzing data in real-time. Get unprecedented insights into in-person and virtual event performance such as session data, attendee behavioral data, and more, to help create a more impactful SKO and RKO next year.
Ensure a Smooth Meeting Process
Stova's Managed Services are with you every step of the way. Our creative technologists help you discover the full bandwidth of the Stova all-in-one event management solutions that support your event goals. Drive future decision making with a partner, not a platform.
Whether your event is virtual, hybrid, or in-person, enhance your attendee's journey with an event ecosystem built for your audience. Ready to walk through Stova's event technology solutions? Schedule some time with us today.