Connect directly with your attendee, introduce captivating, branded experiences, and measure the impact of all your events, wherever they are in the world.
Expand Your Event Ecosystem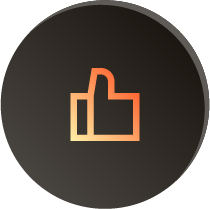 Manage the entire venue selection and procurement process from one dashboard, with powerful tools for procurement, negotiations, communications, reporting, and booking.
Harness event marketing, website builders, and integrated registration solutions that grow your audience before your event even begins.
Create amazing virtual and hybrid experiences for any event with features including live & on-demand streaming, branded event lobbies, and community moderation.
Source Global Venues Efficiently
Simplify the process of booking venues and deliver visibility into total meeting spend. Manage the many details associated with sourcing meetings and captures key data to help power negotiations with venues.
Streamline Venue Sourcing
Easily source venues with filtering options to find best matches. Manage bids and procurement in one, unified platform.
Connect Internal Teams
With one connected dashboard, teams can share experiences and mark any preferred venues. Venue sourcing integrates with your chosen registration platform to book VIPs and speakers with luxury rooms, when applicable.
Launch Engaging Marketing Campaigns
Access a robust email builder and website platform with integrated event management software to help planners create marketing campaigns with ease.
Design On Brand
Deliver an on-brand experience with a completely customizable look and feel.
Inform & Engage Attendees
Notify attendees with smart email campaigns. Keep your audience up to date on event information, fully branded to your event.
Stay Connected
Automatically integrate your agenda, speakers, sessions, and other event information into your marketing campaigns with API access. Connect your marketing automation software and track relevant attendee profiles across events.
Solve for Complex Registration
An intuitive registration platform that is secure, easy-to-use, highly customizable providing registration for meetings and events of all types and sizes.
Deliver Bespoke Options from Simple to Complex
With fully integrated registration, provide consistent and streamlined attendee experiences no matter the event format or location.
Create Custom Workflows
Allow for changes in attendee profiles, easily. Personalize the registration experiences for VIPs and speakers, as well as your C-Suite attendees.
Develop Multi-Track Events that Work for You
Create multi-track events to manage different attendee categories, globally.
View Data in Real-Time
Real-time event performance can be accessed on one easy to use dashboard, built with your specific event KPIs in mind.
Deliver Global Events Seamlessly
In-person, hybrid, and virtual events tailored to event location and attendee type.
Share Sessions Globally
Include time-zone selection in your event's onboarding and deliver sessions, networking rooms, and event access based on global timing.
Offer Translations
Provide language selection and transcription services in your virtual and hybrid environments. Attendees can select their preferred language and easily enjoy content, world wide.
Vary Streaming Options
Utilize a variety of streaming options, such as live, pre-recorded, and simu-live streaming to keep your sessions engaging.
Gain real-time insights into event and meeting performance with powerful reporting tools.
Deliver Custom Reports
Create custom dashboards that highlight key information for your internal stakeholders around the globe, integrating seamlessly with Google Analytics, Hubspot, Salesforce, Marketo, and more.
Whether your event is virtual, hybrid, or in-person, enhance your attendee's journey with an event ecosystem built for your audience. Ready to walk through Stova's event technology solutions? Schedule some time with us today.