Gain Visibility for Your Events
with Venue Sourcing
Centralize your meetings data, gain visibility, and leverage 'all spend' to drive significant cost savings.
The most innovative sourcing technology in the industry.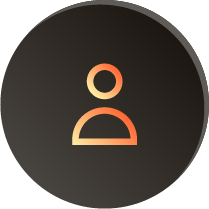 Build an eRFP in mnutes, create a custom agenda, and then save and duplicate for later use.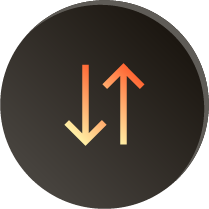 No two events are alike, which is why our venue sourcing service is fully customizable to meet your unique requirements.
View real-time event performance via powerful reporting. Act on savings opportunities, and identify areas of risk.
Stova Venue Sourcing is Entirely Different
Our elegant solution automatically captures more data than any other eRFP tool, and delivers insights in real-time. Gain instant visibility into sourcing throughout your organization.
Source More Efficiently
Venue Sourcing provides access to 225,000 venues worldwide. Complete hotel responses with a 92% response rate.
Capture the Back and Forth
Negotiation tracker captures the bid evolution for each venue over time. Encourage hotels to fight for your business with the "rebid" option.
Interact Fully with Venue Bid Summary
Automatically track all changes during the bid process. Customize your bid summary vie, create rankings, and show/hide hotel bids.
Take the Complexity Out of Sourcing & Booking Meetings
Stova's industry-leading venue sourcing solution represents a quantum shift in the way planners manage the thousands of details surrounding each of their events.
Gain Full Transparancy
Meeting owners can view bids returned and concessions won in real-time using a direct link to their custom bid summary.
Locate Multi-Venue Events
Maximize value on large, multi-venue events. Handle different dates, meeting venues, room blocks, concessions, and fees simultaneously.
Interact with Bids
Automatically manage all changes that take place during the planning process. Aggregate all bids in a comprehensive summary that calculates costs and savings automatically.
Negotiate Easier
Track all changes, rebids, and communications during the negotiation process. The data is readily available and up-to-date so planners can negotiate the best possible deals.
Bite-Size Big Data
Capture and aggregate data then present relevant information in bite-size pieces right when planners need it. Leverage insights to gain additional concessions and increase meetings ROI.
At Stova, we understand that the venue is the foundation of any successful event. Our mission is to simplify the venue sourcing process, provide you with exceptional options, and ensure a memorable experience for you and your guests. With our expertise, personalized service, and commitment to excellence, you can trust Stova to be your reliable partner in creating unforgettable events.
Contact us today to start your venue sourcing journey with Stova.
Whether your event is virtual, hybrid, or in-person, enhance your attendee's journey with an event ecosystem built for your audience. Ready to walk through Stova's event technology solutions? Schedule some time with us today.
Thought Leadership from the Event Professionals