Launch Events Your High Tech Leaders Love
From product launch events to annual user-conferences and internal meetings, create an unforgettable data-rich experience for attendees through with an all-in-one solution built with your unique event in mind.
Centralize Meeting Data Across Your Organization
Deliver Seamless Event Management
Drive program success through a robust suite of tools connected to a single platform. Consolidate meetings data to deliver real-time insights that drive savings and reduce risk on meetings and events.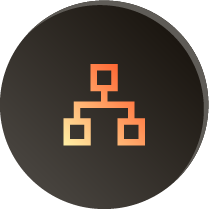 Access Robust Lead Retrieval
Forego paper business cards and provide contactless lead capture. Scan digital badges and collect contact details within seconds.
Build Your Brand Across Platforms
Create branded email templates, websites, and event platforms that integrate into your current CRM software to deliver advanced event insights and make informed decisions.
Plan & Execute World Class Events
Stova eliminates the hassle of point solutions by providing users with an end-to-end event management platform to plan, promote, execute, and analyze their in-person, virtual, and hybrid events.
Access Unified Event Management Solutions
In one system, set up your website, registration page, and email marketing to create a unified experience for attendees across the entire event lifecycle.
Engage Your Onsite Audience
Create a customizable mobile event app to engage and push relevant offers and information to attendees before, during, and post-event.
Deliver Robust Marketing Streams
Promote your event with targeted and automated email marketing campaigns to drive attendance to your next event. Stova's creative technologists help to build digital solutions including email invitations, event websites, registration sites, surveys, and more.
Orchestrate Custom Registration Plans
Craft customized check-in and badging solutions that can be branded for your event's specific needs and turn your attendee's into your brand's best ambassadors.
Safeguard Your Event with Stova
Stova guarantees that all delicate attendee data remains private and secure by aiding your organization and building procedures with our data processor to guarantee compliance.
Drive Efficiencies & Increase ROI
Take control of logistics by automating many of your manual event management tasks. Each solution was built to deliver valuable data and analytics, or event intelligence, so you not only pull off an incredible event this year, but even better ones in the years to come.
Streamline Task Management
Create tasks, assign ownership, and develop timelines that provide an overview of your event. Provide clarity and enhanced collaboration to all stakeholders, from your internal team to your external vendors.
Simplify Budget Management
Easily keep track of income and expenses and stay within your team's budget with integrated budget management.
Build your Arrival Experience
With Stova's hotel tool during the registration process, access up to 225,000 hotels globally, with an average response time of 9 hours with our strategic venue solutions.
Harness Expert Managed Services
With extraordinary attention to detail and client support, our event strategy consultants support clients in achieving their event goals using the Stova collection of products and services.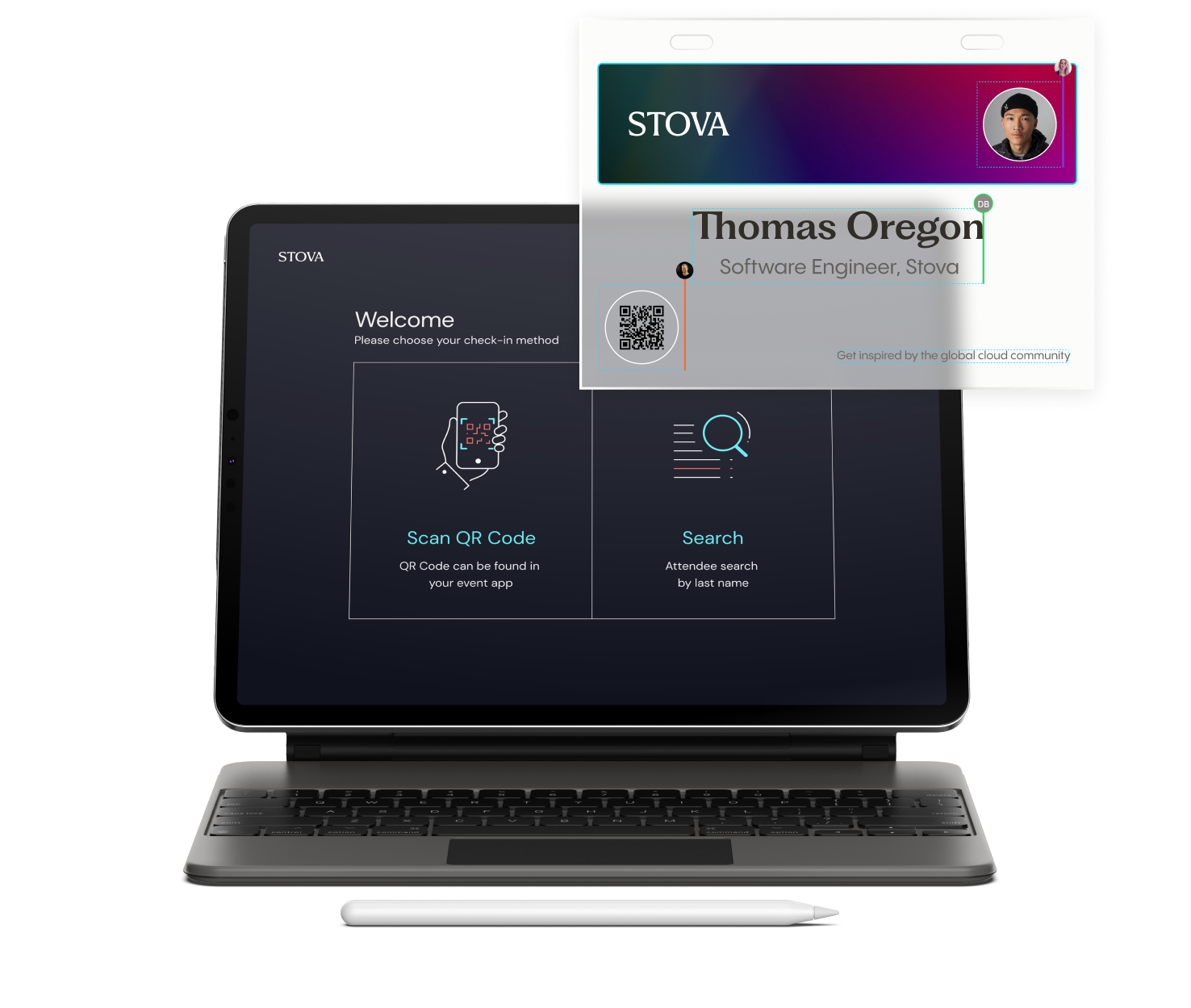 Revolutionize the Attendee Experience
Stova's industry-leading onsite solutions improve every moment of the attendee journey at your event with a host of technology that will impress attendees and deliver valuable data post-event
Build Your Badge Experience
Enhance attendee check-in and processing with a variety of badges in either plastic or paper card stock that can be scanned via NFC, QR, BLE, or UHF technology, with branding custom to your event or brand.
Stream Your Content in Multiple Formats
Deliver engaging virtual experiences by live streaming your event across the globe. Enable everyone to become full participants without the barriers of travel expenses and language.
Harness Robust Event Data
Understand which sessions, exhibitors, sponsors, speakers, and more had the greatest impact on your attendees for a complete picture of the event's performance through Stova's robust suite of event analytics and session tracking capabilities.
Deliver True Engagement Opportunities
Amplify attendee engagement by providing attendees with the best mobile event app experience that offers attendee and sponsorship matchmaking. Connect your attendees to like-minded individuals and increase communication.
Whether your event is virtual, hybrid, or in-person, enhance your attendee's journey with an event ecosystem built for your audience. Ready to walk through Stova's event technology solutions? Schedule some time with us today.