Create Engaging
In-Person Events
Stova's all-in-one event management platform elevates your audience experience, so they are immersed in an epic event. Our team helps you create events that leave a legacy, from ideation to execution.
Seamlessly Plan All Your Events with Stova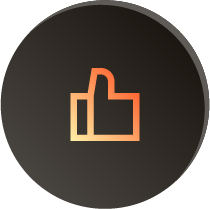 Tailored Event Experiences
Stova provides you with all the essentials you need to make planning more efficient and events more successful, creating a stronger experience.
Keep attendees engaged at all times of your event, whether in-person, hybrid, or virtual. Our solutions simplify your attendee journey.
Events That Leave a Legacy
Collect insightful feedback and connect with your attendees to understand what they really think — no matter where they are.
Stova stays stringent on privacy protocol and offer three different cloud hosting locations to increase speed, data security, and compliance policies.
Orchestrate the unforgettable with events that leave a legacy.
Launch a Mobile Event App
Keep audiences engaged with a mobile event app that gives attendees access to agendas, speaker bios, messages from one another, and more.
Deliver Robust Networking
Connect like-minded attendees with a powerful suite of networking tools
Keep the Conversation Going
Offer live Q&A and polling features to engage attendees with your speakers' content, giving every on-site or virtual attendee a voice.
From touchless check-in and badging to onsite mobile applications, we have the technology to impress attendees and provide safety and confidence in your event.
Create a Seamless Onsite Experience
Powered by NFC technology and fully integrated with our registration platform, our solutions make the check-in and badging process seamless and safe.
Understand Your Attendee's Movements
Track attendee movement throughout the event in the easiest, fastest way possible, helping you enforce capacity limits.
Drive Seamless Event Management
Plan a seamless experience by building custom event registration sites, email invitations, surveys, and more.
Access 24/7 Support
Support teams provide clients and organizers with 24/7 support, anywhere in the world, on any Stova product or service.
Utilize Training Programs
Training programs featuring our arsenal of best practices to help encourage widespread adoption for your team.
Whether your event is virtual, hybrid, or in-person, enhance your attendee's journey with an event ecosystem built for your audience. Ready to walk through Stova's event technology solutions? Schedule some time with us today.