Create Compelling Content with Ease
Save time, increase efficiencies, and gather valuable data with essential tools like session & speaker management, dynamic agenda builders, and scheduling tools with an event content management system.
Engage Your Audience with Valuable Content
Effectively collect and manage submissions for sessions, awards, workshops, and more in an online portal.
Easily set up a team of reviewers for submissions to score content based on set guidelines.
Once submissions are selected, the automatic sync will add speakers and content to your registration, website, and agenda.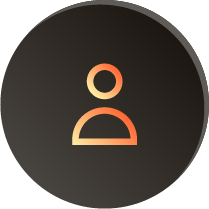 Collect speaker bios and abstracts in one platform. Schedule emails to be sent to speakers leading up to the event.
Empower Sponsors by Automating Exhibitor Management
Manage sponsors and exhibitors seamlessly by automating communication, tasks, content collection, and approvals, all within one, robust exhibitor portal in Stova's event content management system.
Access Exhibitor Information in One Space
Manage company details, booth staff, co-exhibitors, booth appointments, and sponsorship levels all within one, easy-to-use platform. Get a bird's eye view of event progress with visual graphs to easily indicate the health of your event planning progress.
Manage Booth Appointments
Set booth appointments and track team schedules all within the exhibitor platform. Manage individual appointments, view new appointments, and see messages from buyers within the scheduling tool.
Say Goodbye to Missed Deadlines
Set checklists and assign tasks to easily keep track of exhibitor information. Keep exhibitors organized with reminders so they never miss a due date and communicate directly within the platform to keep your event on schedule.
Track Meetings Data
Connect your lead retrieval data to your dashboard to access total scans, unique leads, and robust lead data to improve post-show communication. Track scans per hour and device to showcase "hot" selling times during your show.
Streamline Registration
Register your booth staff, event staff, and virtual staff all in one place. Send invites out to your team directly from the platform and manage access with an easy-to-use interface.
Centralize Speaker Resources
One space for your in-person, virtual, and hybrid event speakers to manage their personal information and session details with Stova's Speaker Resource Center.
Increase Session Visibility
Reduce event confusion and last-minute changes with our speaker dashboard where upcoming sessions, complete with date, time, and place, can be updated and viewed at any time.
Streamline Task Management
Speakers can view any upcoming tasks, like updating their speaker profile, booking their hotel, and confirming session information.
Encourage Speaker Communication
Encourage speakers to communicate with the event organizer in one, simple platform that tracks conversations and creates tasks automatically.
Customize Simple to Complex Agendas
Showcase your event's agenda before your event with Agenda Builder. Add your session details to your event website or create a microsite for your attendees to explore before committing to your event.
Enhance Your Event Marketing Strategy
Showcase exciting sessions and speakers that will be involved in your event. Post your agenda ahead of time to be included in your event's marketing plan.
Capture Registrations with API Integrations
Integrate into your preferred registration platform to collect event registrations
Assign & Navigate Seating Arrangements
Manage your group seating needs with Stova's Seating Tool, integrating directly into your event's registration platform - part of Stova's event content marketing system.
Build Your Own Seating Maps
Build or upload seating maps into the platform and easily begin to assign the number of tables and total seats available. As registrations come in, track how many seats have been filled and how many remain open with a bird's eye view map of the space.
Capture Attendee Information
Capture important attendee information, like registration status, attendee type, company information, and dietary restrictions.
Streamline Table Assignments
Manually assign attendees to your preferred table layouts or utilize auto-assignments that can group attendees to tables based on similarities, such as company or networking preference.
Implement Easy Check-In Solutions
Access our check-in tool that creates a microsite to easily check in attendees as they arrive. Utilize attendee tracking during the event to monitor who has arrived and who has not.
Build Sessions that Capture Attention
Excite your event attendees with valuable and on-trend session content, using Stova's event content marketing system. Submit, review and approve all in one place so you can deliver relevant sessions and elevate the attendee experience.
Collect Submissions
Effectively collect and manage submissions for sessions, awards, workshops, and more in an online portal.
Oversee Reviews
Easily set up a team of reviewers for submissions to score content based on set guidelines. Assign different submitters, reviewers, and committee members based on their industry knowledge.
Add to Your Agenda
Once submissions are selected, the automatic sync will add speakers and content to your registration, website, and agenda. Export speaker bios and abstracts into your printed event program or mobile app.
Manage Speaker & Attendee Schedules
Control your event agenda both internally and externally. Provide event organizers with a platform to build and manage agenda information and publish to attendees to encourage event session sign up and engagement before your event begins.
Build Schedules for Organizers
An easy-to-use, drag and drop interface for event organizers to build robust agendas and share with registered attendees. Manage session information, times, and dates all within one, robust platform.
Build Schedules for Attendees
Once attendees register, they can access your agenda before the event begins to view session information, sign up for their preferred sessions, and build their show experience. A bird's eye calendar view also gives attendees the opportunity to see empty spots in their event agenda and promote additional session sign ups.
Whether your event is virtual, hybrid, or in-person, enhance your attendee's journey with an event ecosystem built for your audience. Ready to walk through Stova's event technology solutions? Schedule some time with us today.
Thought Leadership from the Event Professionals