One Partner, Dedicated to Your Events
With exceptional attention to detail and client support, our team of specialists know how to help you have your most successful event ever.
Extend Your Existing Team to Elevate Your Events
No matter your event size, goal, or budget, Stova's team of creative technologists and dedicated support specialists are available to train, build, and manage your event, 24/7/365.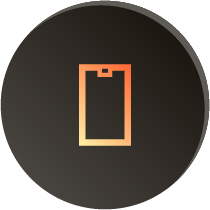 Execute successful events with tailored products built specifically for your goals in mind, with support staff standing by every step of the way to help you meet your objectives.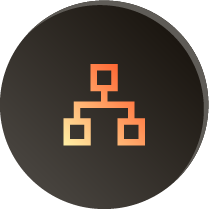 Empower your internal teams with Stova's product training resources. From simple to complex, build immersive and interactive events that generate powerful touchpoints, every time.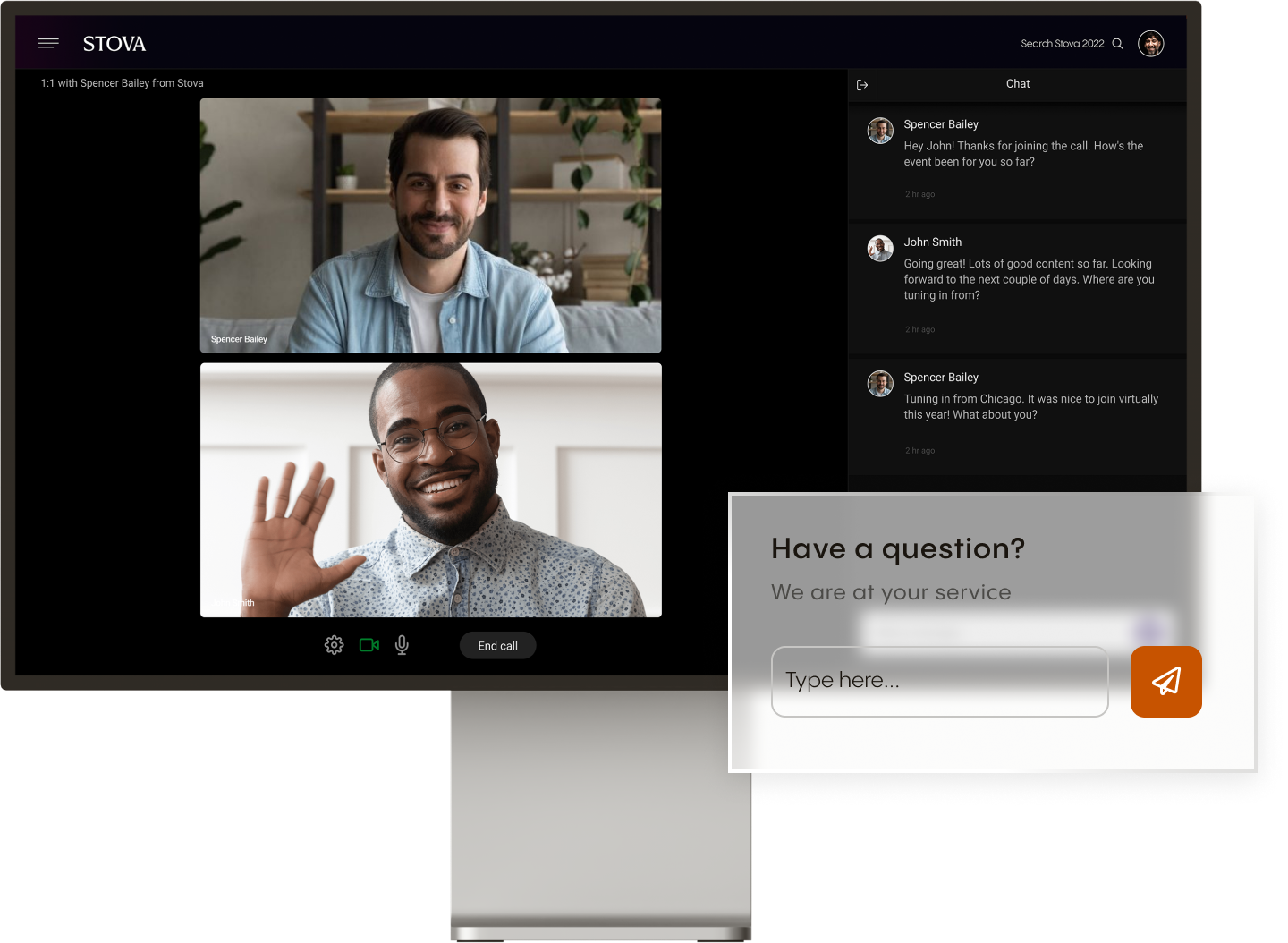 Discover Hands-on Training
We help you make the most out of using our event management services technology by providing you and your team with dedicated, focused training.
Tailor Training to Your Teams
Choose from a pre-structured training program or create your very own tailored program.
Discover "Why Stova"
Learn an arsenal of best practices to help encourage across-the-board adoption for your team.
Build Plans Meant for You
Create a project plan model that ensures your events are successful, your goals are met, and that you and your team can replicate for future events.
Pre, During, and Post Event Planning with Stova
From beginning to end, our event management services guide you through the entirety of the event lifecycle, all the while making sure you're on the right path toward success.
An Extension of Your Team
Prior to your event, our team helps you build digital solutions like email invitations, event websites, registration sites, and surveys to aid in high attendance and attendee engagement.
Find 24/7 Support When You Need It
During your event, skillful support specialists are on standby to fix any onsite technology issues that you may have, including check-in & badging, lead retrieval, and session & access control.
Navigate Data with Support
After your event, event strategy consultants deliver valuable data and analytics that will help support your virtual or hybrid event goals and drive future decision-making.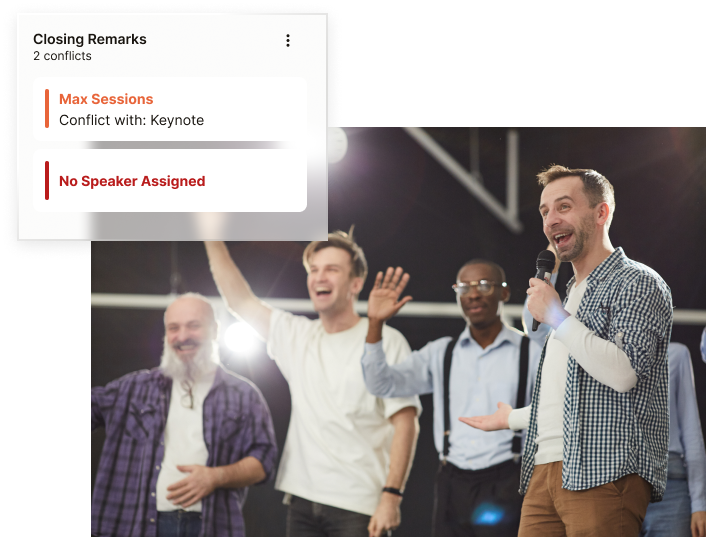 Support Your Event, Seamlessly
Our dedicated technical support team is here for you throughout the event and session launch process, as well as assisting in speaker setup and troubleshooting.
Ally Organizations
Support teams provide clients and organizers with 24/7 support, anywhere in the world, on any product or service.
Troubleshoot in Real-Time
Remote team members help facilitate your online events and session launch process by assisting with speaker setup and troubleshoot any real-time issues that come up.
Dedicated Project Managers
Our team of dedicated project leads are accountable at every step to ensure the success of your event–from pre-planning to end-of-show analysis–together as one team, we work with you to create impact and supply you with all your event management services needs.
Elevate Your Event
Our team is here to guide you through the planning process, ensuring your goals and event dreams are met.
Create an Event You Love
Feel confident that your questions are answered with a team dedicated to your event success. An assigned point person will work hand in hand with you to deliver a perfect event.
Streamline Launch, Delight Stakeholders
Regular planning meetings and check ins will establish a timeline and aim to streamline the launch of your event.
Whether your event is virtual, hybrid, or in-person, enhance your attendee's journey with an event ecosystem built for your audience. Ready to walk through Stova's event technology solutions? Schedule some time with us today.
Thought Leadership from the Event Professionals