Build an Education Ecosystem
Create an engaging environment virtually and in person to train and educate internal and external team members and stakeholders.
Stova's products and services give you the power to flex no matter the size, location, or complexity of your event, bringing your teams together for seamless training and education.

Optimize each unique event touchpoint to make strategic decisions that increase attendee satisfaction and brand loyalty.
Drive Strategic Decisions
Centralize meetings data to drive cost avoidance across your company's portfolio of meetings. Access your data easily and enhance future trainings.
Put your data and privacy in good hands. Stova offers customers 3 different cloud hosting locations so your internal teams and stakeholders have peace of mind.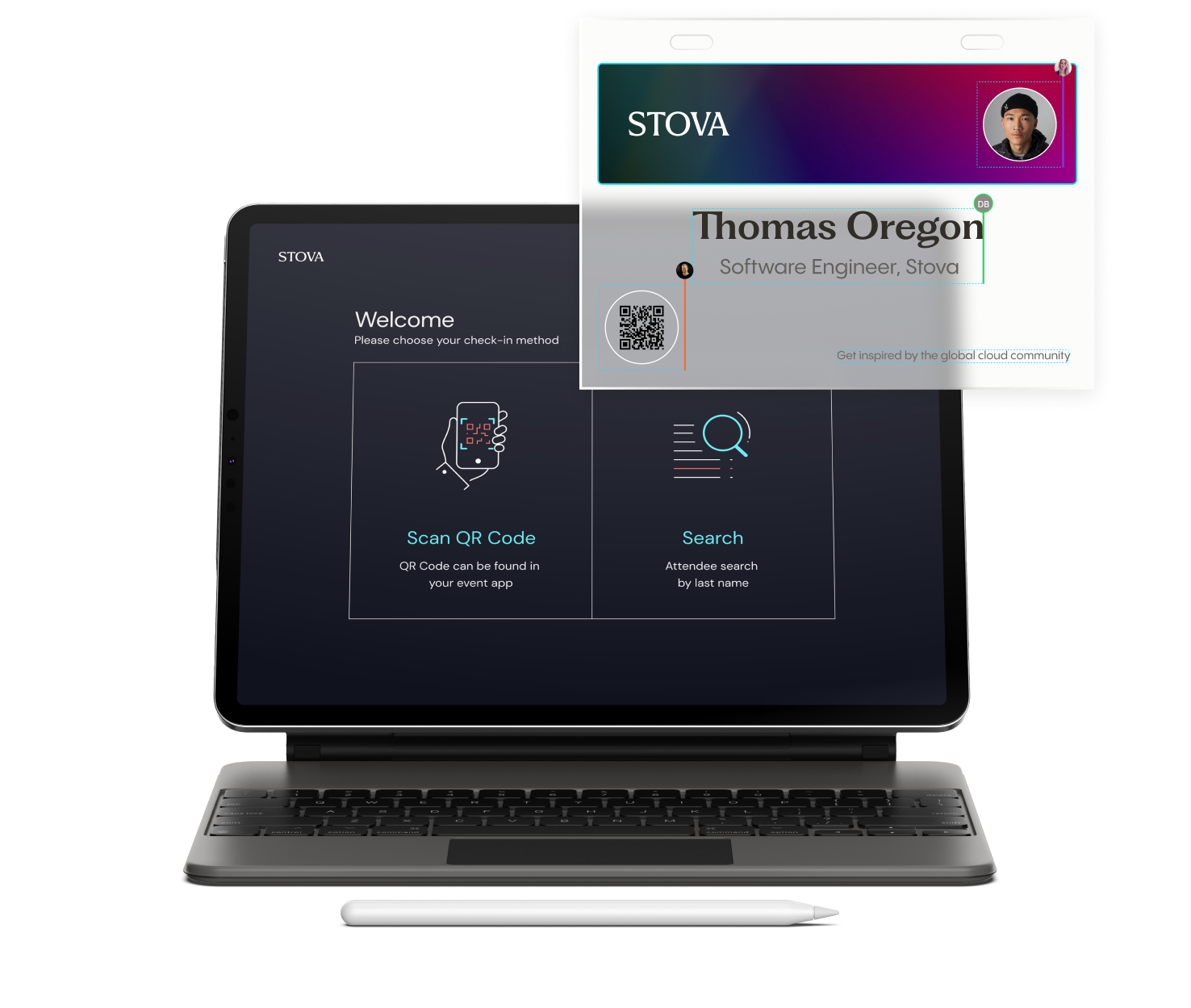 Automate Registration & Check-In
Fully align your brand with registration categories that resonate to enhance attendee engagement and brand loyalty.
Spend More Time on Content, Not Registration
Deliver mobile-responsive and integrated registration solutions that share attendee data across your marketing automation software.
Train & Educate, Your Way
Create positive first impressions for your attendees as soon as they step onsite with streamlined check-in and cutting-edge badge technology, encouraging them to be in the right mindset to learn and engage with your training processes.
Educate with Tools They Use the Most
Create a customizable mobile event app to keep your attendees engaged and informed during lessons.
Create Thoughtful Engagements
Bring attendees into your brand and certifications with smart gamification. Scavenger hunts increase attendee dwell time, inform on important policies, and award points for actions taken.
Connect Globally
Your training and education may span continents. Bring audiences together with sessions built for specific regions, language options, and more.
Notify in Real-Time
Your attendees never miss a certification lesson with time-sensitive push notifications sent right to their phone.
Excite & Inform with Bespoke Marketing for Your Education Exercises
Run effective email marketing campaigns to promote your education and certification courses, expand your brand awareness, and fill your event with the right attendees.
Expand Your Reach
By integrating with your CRM and marketing automation software, track, measure, and plan for the right attendee, every time.
Promote Education at Every Step
If an attendee completed one lesson plan, ensure they know if there's an updated lesson or a related course they may be interested in. Smart matching by Stova ensures your email campaigns go to the right attendees.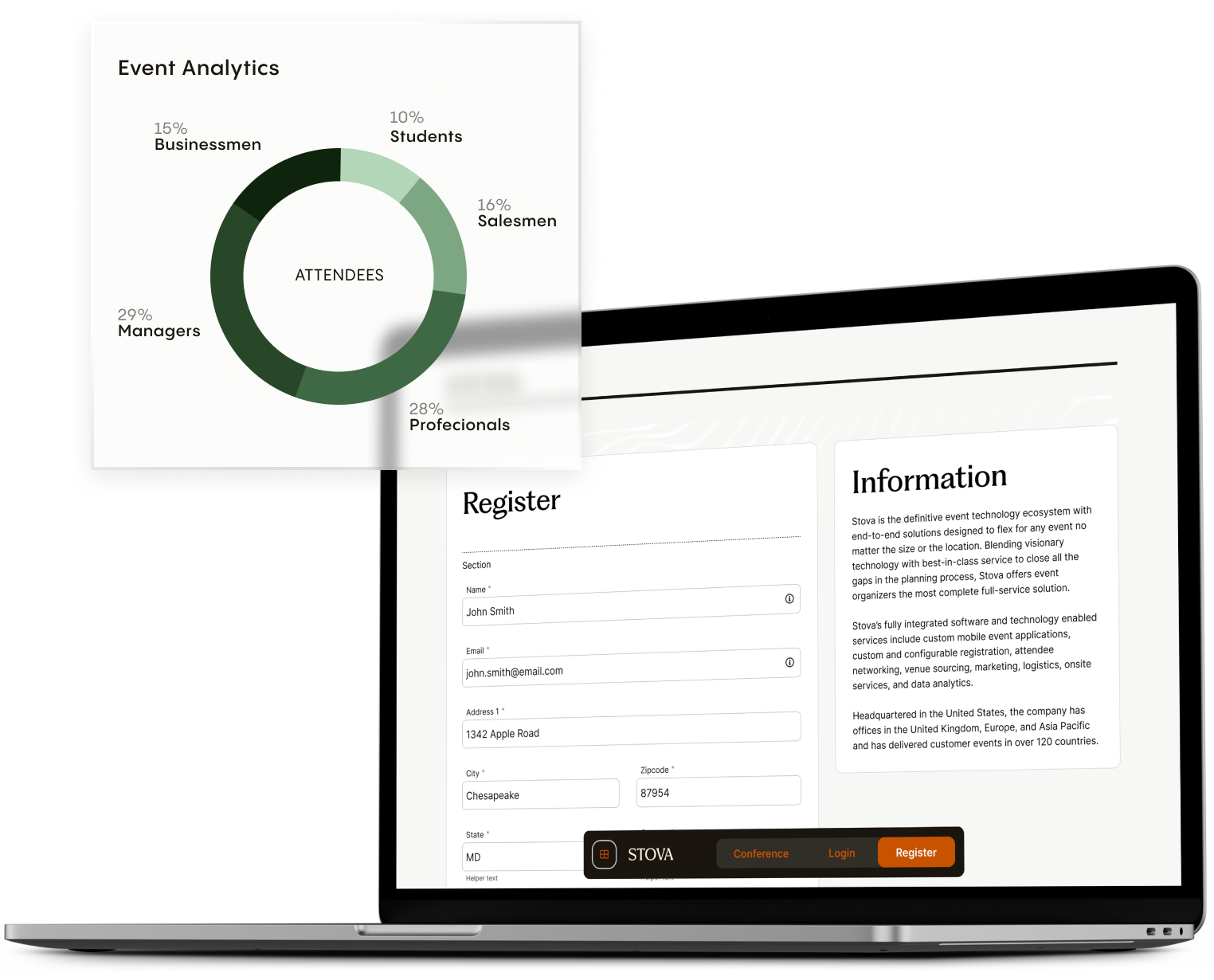 Report & Enhance Training
Access valuable attendee data and event analytics that will enable you to personalize the event experience and better understand the professionals attending your exercises.
Analyze Data that Matters
Understand which sessions, exhibitors, sponsors, and speakers had the greatest impact on your attendees for the complete picture of event success, then expand your course offerings next time.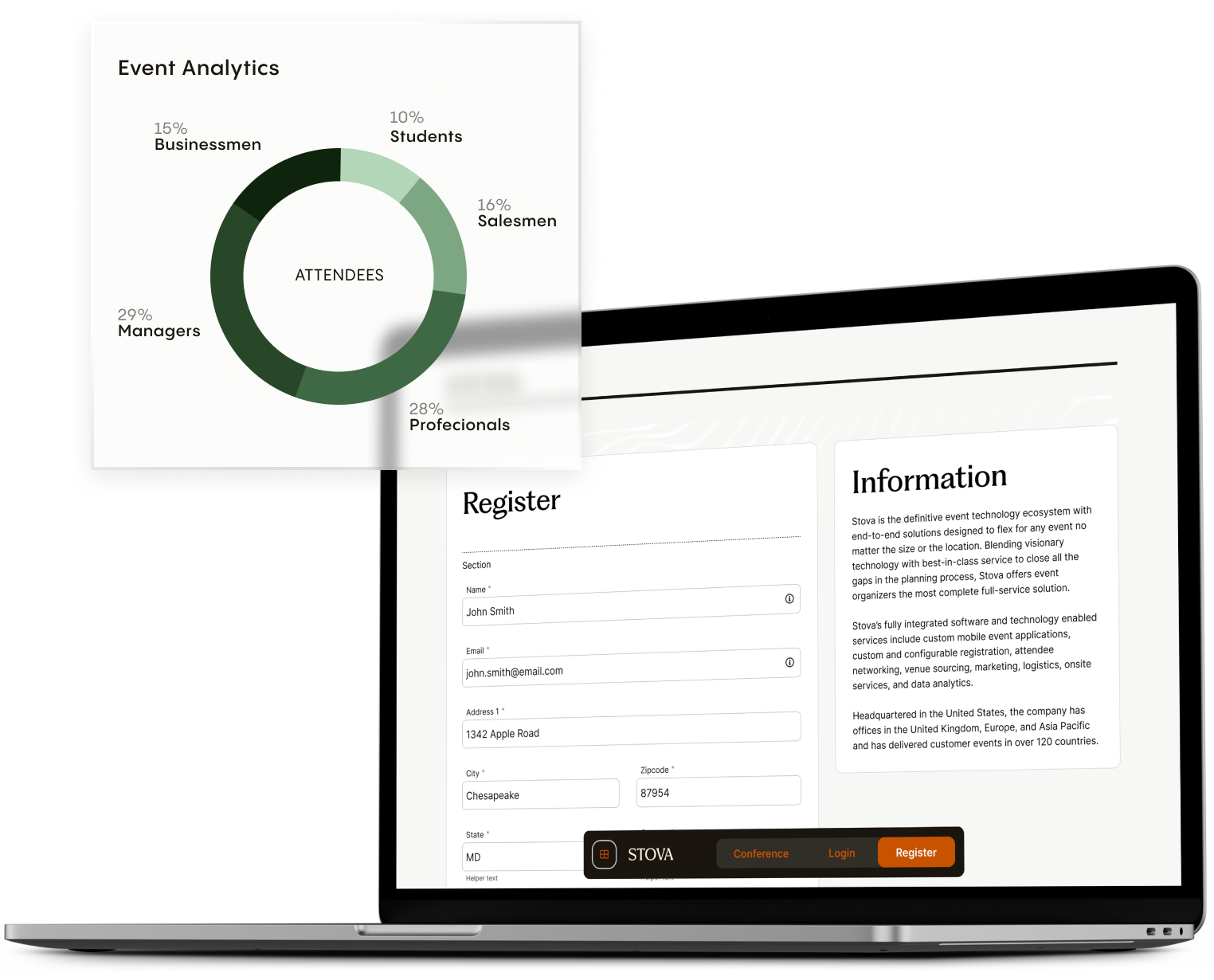 Dedicated creative technologists help to build solutions for both in-person & virtual events including email invitations, event website, registration sites, surveys, mobile applications, and more. With exceptional attention to detail and client support, our Managed Services team aids clients in achieving their event goals.
Whether your event is virtual, hybrid, or in-person, enhance your attendee's journey with an event ecosystem built for your audience. Ready to walk through Stova's event technology solutions? Schedule some time with us today.