Manage Large-Scale Trade Shows with Ease
Deliver high-performing events that delight attendees and sponsors alike. Centralize and automate with exhibitor management software that does the work for you.
Plan & Execute Epic Trade Shows & Large-Scale Meetings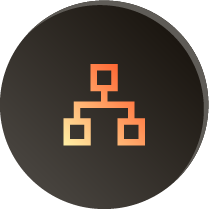 Streamline Event Planning
Leverage technology to introduce new revenue streams such as lead capturing and additional sponsorship opportunities through the mobile app, badging, and more.
Compile Exhibitor Insights
Get complete insight into the performance of your trade show or exhibition. Giving you the data you need to prove the value of your event to all stakeholders with confidence.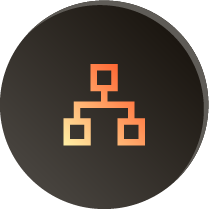 The valuable attendee data captured can be seamlessly shared between your CRM and registration software, allowing you to focus on what matters most – your event, not manual workarounds.
Deliver Custom Registration for Complex Events
Your most complicated event tracks and speaker agendas are simplified with our fully branded conference and event registration solutions for your large-scale event and trade show.
Enhance Event Solutions
With options for single member or group registrations, white labeling, custom data management, custom workflows, and more, your registration experience is custom built to your trade show.
Promote to the Right Audience
Run flawless email marketing campaigns to successfully promote your trade show and stay connected to your attendees and exhibitors.
Secure Authentication & Fee Collection
Your data is always secure with Stova's data hosting solutions.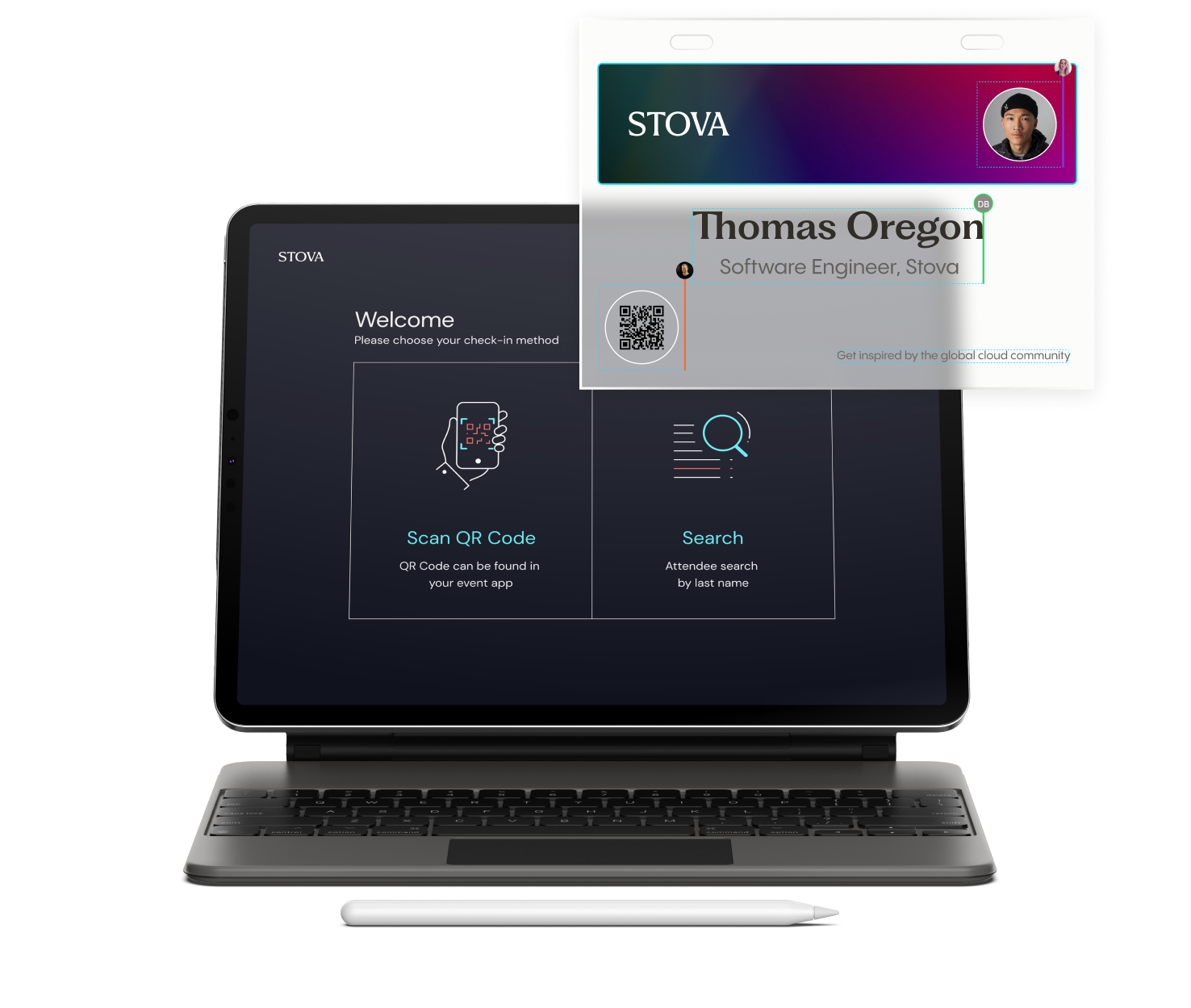 Customize Onsite Experiences
Onsite solutions unique to your event, designed to increase attendee engagement, deliver valuable metrics, and give your attendees and partners peace of mind.
Deliver Flawless Check-In
Eliminate long lines and lengthy check-in processes with various rapid contactless check-in and badge printing methods. Expedite check-in and real-time session and material distribution.
Build Branded Badges
Badging options range from plastic or paper card stock and can be scanned via NFC, QR, BLE, or UHF technology, custom branded for your event.
Check-In Remotely with Kiosks
Options range from QR code scanning, tablet self check-in, mobile check-in carts, and remote check-in designed for areas including airports and hotels.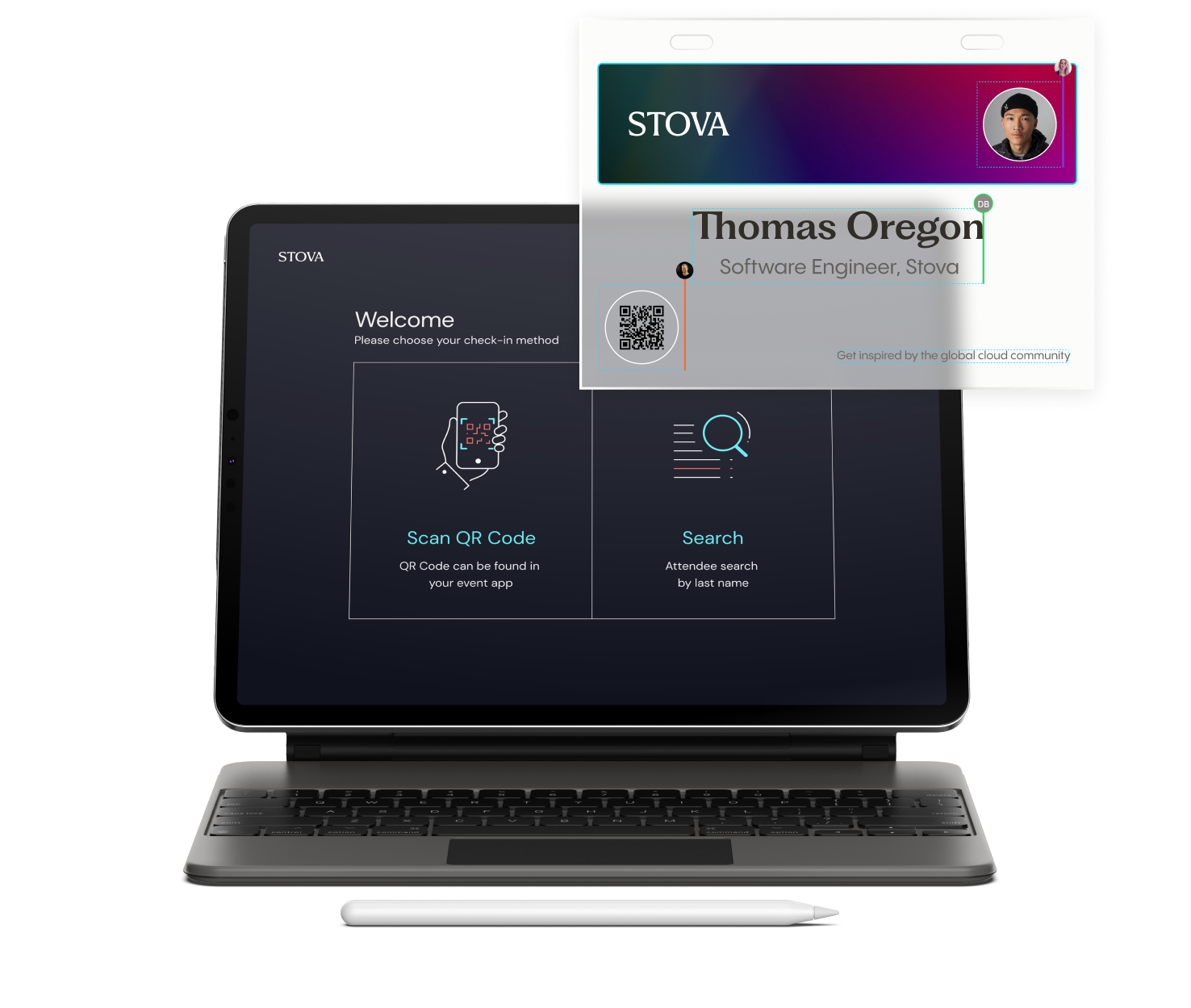 Expand Exhibitor Management
Manage events, analyze spend, and maximize your return with Stova's Exhibitor Management Software.
Manage Sponsor Details
In one, easy to use dashboard, manage sponsors and exhibitors easily. Create tasks, assign due dates, and build sponsorship levels, and get a birds-eye-view of all data touch points.
Create Appointments
Manage individual appointments, view new appointments, and see messages from buyers within the scheduling tool.
Organize Exhibitors & Assets
Never miss a due date and never lose a sponsor's logo. Keep exhibitors organized with reminders and communicate directly within the platform to keep your event on schedule and your exhibitors on task.
Drive Revenue Opportunities
Generate leads with bespoke lead matchmaking and scheduling options.
Brand Mobile Event Applications
Monetize your app by selling banner ads and splash screens to sponsors, or even allow sponsorship of the entire app.
Deliver Qualified Leads to Sponsors
Sell push notifications to drive traffic to a specific area, booth, or session during your event.
Enable Event-type Sponsorship Options
Allow for sponsors to purchase event-type specific advertising space for the virtual, on-site, or hybrid-related areas of your app.
Analyze Exhibitor Event Data
Streamline exhibitor data by integrating into your sales & marketing ecosystem.
Align Workflows
Create attendee and exhibitor profiles through the Exhibitor Management Software that integrates seamlessly into your current set up.
Automate Lead Conversion
Eliminate manual input and seamlessly sync event data and leads to your existing CRM or marketing automation systems to prove how your events impact sales.
Deliver Valuable Data Across Teams
Align sales, marketing, and service with one end-to-end solution to track, understand, and influence lead engagement and activities across events.
Whether your event is virtual, hybrid, or in-person, enhance your attendee's journey with an event ecosystem built for your audience. Ready to walk through Stova's event technology solutions? Schedule some time with us today.